Industries to lean towards AI, chatbots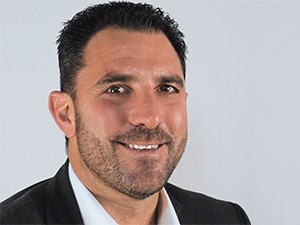 The rapid adoption of messaging and artificial intelligence (AI) is pushing enterprises to modernise and meet their customers where they want to be met: in mobile chat.
This is according to Darryl Marcus, GM of Pypestream Southern Africa, adding the uptake is across a multitude of industries, "with significant traction in the financial services, healthcare, insurance, telecommunications, business process outsourcing, retail and ICT industries, where privacy, regulation and compliance play a key role".
Marcus was speaking to ITWeb on the back of the introduction of Pypestream in the country. Pypestream is a messaging and chatbot platform that allows businesses to chat with customers at scale via mobile messaging.
"The end-to-end customer engagement solution launches businesses into the on-demand era by leveraging the power of smart messaging, pragmatic AI, and chatbots to meet their customers where their customers expect to engage with businesses via their preferred communication method: messaging," he explains.
"Chatbots allow businesses to automate the majority of general inquiries that are repetitive. This leads to a smaller volume of inquiries requiring live assistance from agents and reduces operational costs while maintaining - or in most cases, improving ?customer satisfaction ratings. It's this combination of chatbots, intelligent automation and human agents that can usher businesses into the messaging era while reinventing the traditional call centre model."
Pypestream was initially founded in April 2015 in the US and was recently introduced to the South African market, with Discovery Health going live on the platform.
"On the back of a successful deployment at Discovery Health, SA is proving to be an important and strategic market for us. When one considers the explosion and usage of peer-to-peer messaging in the country, secure smart messaging platforms and chatbots are a natural extension to any enterprise's existing customer service offerings; by putting themselves in the 'palm of their customers' hand' by way of mobile chat and smart messaging. Eventually, we are looking to reinvent the contact centre as we know it."
Kevin Dherman, chief innovation officer at Syspro, has said there is a meteoric rise of the chatbot and AI, linked to automated and intelligent self-service.
"The chatbot ensures a consistent messaging and customer service within the organisation, creating a consistent customer experience. Also, the bot doesn't need to be trained up like a human; it gets programmed and it's ready to interact with the customer on the device of their choice as well as using the social media they are most comfortable with."
Ebrahim Dinat, COO of Ocular Technologies, adds chatbots offer huge possibilities to a contact centre which will enable it to meet customers' need for immediacy. "Bots have opened up an avenue to answer questions fast and via any channel preferred by the customer."
A June 2016 report by Tracxn indicated over $140 million was invested in chatbots between 2010 and 2016, with close to $85 million invested in 2015/2016.