Large Apple leak reveals iPhone X secrets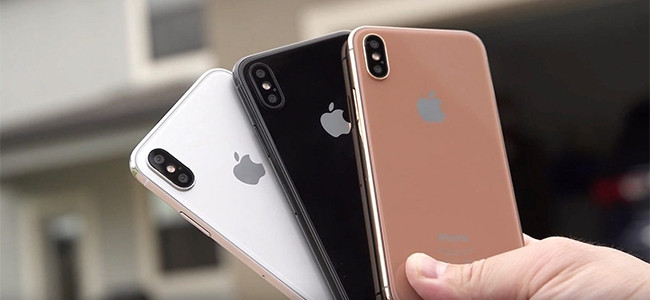 Ahead of the launch of the tenth iteration of Apple's iPhone tomorrow, the final version of the new operating system, iOS 11, was leaked to various rumour sites over the weekend.
The leak confirmed there will be three smartphones released: the iPhone 8, iPhone 8 Plus, and a special anniversary edition, the iPhone X.
A 'golden master' version of iOS 11 was given over the weekend to both MacRumours and 9to5Mac. Neither site has revealed their source.
Golden master refers to the stage in the software release cycle in which the software is in its full and final development stage and is ready to be delivered to the customer or to be published commercially.
The software revealed new iPhone will do away with the fingerprint sensor, and instead implement a facial recognition system, as previously reported. It also confirmed previous reports of an OLED edge-to-edge almost bezel-less display.
New information shows the home button will be replaced by a set of gestures, such as pulling upwards to reveal the home screen. Siri activation, which usually requires a double-press on the home button, will be moved to the side sleep button.
There will also be an update to 'Portrait Lighting', a DSLR-like setting introduced to the phone's camera last year. The camera will now be able to recreate specific lighting environments, like contour light, natural light, stage light, stage light mono and studio light.
An interesting addition spotted in the code shows a new feature for the iPhone 8 called 'Animoji', which creates custom 3D animated emoji based on the user's facial expressions.
Animoji are described in iOS 11 as "custom animated messages that use your voice and reflect your facial expressions". The feature will only be available on the iPhone 8, as it will require the same 3D sensors used for facial recognition.
Other products expected to be announced tomorrow include a new Apple Watch and updated, better-fitting AirPods. The software leak suggested the new Apple Watch will be able to make calls over LTE, sharing a phone number with the iPhone.
Last week, it was reported the starting price for the new iPhone may be $1 000, the most expensive smartphone from the company yet.
All information will be confirmed tomorrow during the Apple event set to take place at 10am Pacific Daylight Time, which will be 7pm in SA. The event can be live-streamed here.