Nedbank opens small business terminal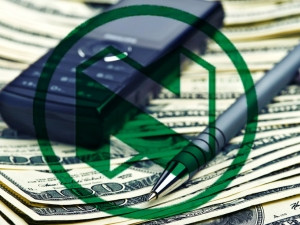 Nedbank, together with the Companies and Intellectual Property Commission (CIPC), has introduced a fully automated service for business owners to register and open a bank account online.
The 'CIPC Online' service will be available via nedbank.co.za. Both Nedbank and non-Nedbank clients starting a new company, wishing to formalise existing businesses or creating additional ones, can use the platform.
Nedbank is the fourth bank in the country to introduce the service. Trade and industry minister Rob Davies says now any South African citizen anywhere in the country can register online with any major bank.
Davies says the process of registering a business in this country has come a long way since he became minister. "It used to take 15 to 20 days and required people to stand in long queues to register manually at Cipro offices."
He says the first big change came with the New Companies Act which said registering a business ought to be a seamless process and a simple form would suffice.
The minister notes that to achieve this, the department set about digitising the registration process, which had a lot of challenges but has finally come to fruition.
Davies says the first bank to start registering businesses online, First National Bank, is now registering up to 900 a month. Provided the future business owner has all the required documents and a good credit rating, the process of applying online could take as little as 20 minutes. The CIPC guarantees the complete process will not take more than three days.
Davies says the partnership extends the reach of government services to the most remote areas of the country, bridging the digital divide and making it easy to do business in South Africa.
A Nedbank group managing exec, Ciko Thomas, says: "Through our ongoing client engagements, we are cognisant that it has become increasingly difficult for start-ups to take off, particularly in their infancy when most businesses are more prone to fail."
Typically, one of the first steps towards creating a small business is securing a company name, registering the company with the CIPC and obtaining a shareholder certificate. At this stage, a new business owner would also need to open a bank account to make and accept business-related payments and start building a credit record.
CIPC Online works for businesses with up to three directors, who are South African citizens.
The application fee for qualifying applicants is R175 (if there is no company name) to register a company. It will cost R125 without name registration.
Should an entrepreneur want to register a business with more directors, or if one of the directors is a foreign citizen, Nedbank will facilitate these registrations at the bank branches. Nedbank does not charge a facilitation fee for this service.