New MD for Jasco Enterprise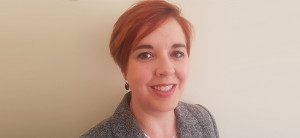 Anneke Grond has been named managing director of Jasco Enterprise, a business within the Jasco Group.
According to the company, Grond will be responsible for leveraging a customer-centric approach and maintaining the firm's reputation.
"My main focus in this new role will be maintaining and building on our reputation and making sure they [customers] are at the heart of all we do here. In an uncertain economy, it is important to be able to help customers to spend their budgets wisely, giving them maximum value for money while delivering on services.
"It is our job to advise them of the technologies available and help them implement solutions which will optimise expenses, streamline operations, improve efficiency for their business functions, and boost their bottom line. My role is to ensure we guide customers when considering important trends around big data, digitisation and analytics."
Jasco delivers end-to-end solutions across the entire ICT value chain and has divisions in intelligent technologies, enterprise, carriers and electrical manufacturers. The company has offices in Gauteng, Western Cape, Free State, Eastern Cape and KwaZulu-Natal, Kenya and Dubai.
Grond says she is excited to embark on another interesting challenge and is looking at maximising staff engagement. "Goals can only be achieved through joint effort. I'm looking to maximise staff engagement so as to ensure we work towards the common goal of superior service and improve the customer's experience. Heightening our business processes and aligning these to our customer's expectation will continue to be the foundation or our service delivery."
Prior to joining Jasco in August 2010, Grond was chief director of ICT infrastructure and application at the Department of Communications and held positions at both Telkom and Gilat Satellite Networks.
Academically, Grond has an electronic engineering degree from the University of Pretoria and has completed a master's degree in business leadership from the Unisa School of Business Leadership.