Feastfox raises R2.3m from Silicon Valley investors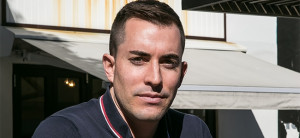 Cape Town's eating out mobile app, Feastfox, has closed its angel fundraising round, raising $175 000 (R2.3 million) primarily from Silicon Valley-based firms.
According to the company, the funding comes from angel and venture firms including Co-Creation Capital (an early-stage Silicon Valley venture capital company), Dorm Room Fund (backed by First Round Capital), and angel investors such as Larry Kubal (founder of Labrador Ventures).
Feastfox allows users within central Cape Town to book a restaurant table on the spur of the moment. The app says it approaches dining experiences from a new perspective, focusing on spontaneous eating out with its "book now, eat now" concept.
"Rather than pre-planned dining out, the app is targeted at people who may feel like popping out of the office for lunch, who get home too tired to cook, or decide on a whim to treat a loved one to a fine-dining experience. It lets users discover restaurants, bars and caf'es that are near them and have availability at that particular moment. The restaurant holds the table for bookings for half an hour," says the start-up.
Feastfox is founded by local entrepreneurs Stuart Murless (co-founder), Daniel Petz (CEO), Endre Varga (head of development) and Mattia Ferrini (head of machine learning).
Murless explains: "By raising angel funding from exceptional, California-based venture capital firms and angel investors, we proved it is possible to get early-stage, Silicon Valley financing for a mobile start-up in SA.
"The majority of the funds will be used on marketing the brand and to build up the number of 'smart foodies' signed up on the app. We will also further develop the business to get the very best restaurants onto the platform and enter other areas of Cape Town."
The company is also focusing on creating a curated list of good restaurants so that even if users don't know the spot, they can trust that if it's on Feastfox, it will be great, he points out.
The app is free for users and uses a "pay-as-you-seat" model for the restaurants, continues Murless."We charge a small flat fee per confirmed customer. We want to offer restaurants a solution where there are no fixed costs or risks and they only pay us when we provide value."
Given that most of the start-up's advisors and investors are Silicon Valley-based, entering the US would be a natural next step for Feastfox, adds Murless. The venture aims to showcase that SA is a perfect first market for new mobile companies that want to validate their idea before starting a global expansion.
Tim Harris, CEO of Western Cape trade and investment agency Wesgro, says: "Wesgro would like to congratulate Feastfox on their tremendous fundraising effort. Over the years, the Cape has become a booming incubator for South African tech companies thanks to our skills pipeline, access to the rest of the continent and investors. This investment continues to confirm Cape Town's role as the tech investment capital of Africa, and we look forward to working with Feastfox to grow its footprint across the country and eventually the continent."