Sanral tends to billing issues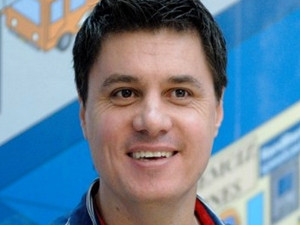 The Electronic Toll Collection (ETC) venture says it is making progress in resolving billing issues that have plagued motorists using Gauteng's electronic freeways.
The South African National Roads Agency (Sanral) was told in the middle of February to remedy the situation that saw many South Africans receive inaccurate bills. The Opposition to Urban Tolling Alliance (Outa) in February handed over around 1 400 e-toll bill complaints it had collected to the Public Protector.
Chairman Wayne Duvenage says people are still experiencing "massive" problems trying to reconcile their accounts. He says the invoices many are receiving do not add up and there are still complaints about credits not reflecting, for example.
Democratic Alliance shadow minister of transport Ian Ollis says the billing system is still "a mess" and invoices are sent late, or to the wrong person, or for vehicles that do not exist. However, ETC - which handles the system on behalf of Sanral - says its accounting and invoicing system "is progressing well".
External issues
ETC adds "challenges with external dependencies are always going to be a challenge in a project of this nature", but would not elaborate on what these issues were. This week, the Department of Transport extended the grace period discount for e-toll invoices.
The extension covers all transactions between when e-tolling went live on 3 December, and the end of February, and means the more expensive alternate user transaction will not be enforced for that period.
Sanral did not respond to queries relating to how much it was owed, or the current compliance rate. However, figures provided by transport minister Dipuo Peters in April show that once accounts are handed over to the agency's Violation Processing Centre (VPC) - which happens after the seven-day grace period has lapsed - only 9.21% of motorists are paying up.
Sanral was owed a total of R702.2 million at the end of February, as only R250.8 million was paid against issued invoices of R953 million. Of the amount due, R543.5 million was handed over to the VPC for collection.
Despite the amount it has to collect, ETC says it has yet to issue summonses and letters of demand. The Justice Project of SA recently argued that companies have received e-mails indicating that "a letter of demand has been issued" and "a summons has been issued".
ETC says, however, that it has done final testing for this process and "some notifications of this taking place were issued in error". It says around 3 000 communications were sent out, but these were not summonses and letters of demand.
ETC has apologised for any inconvenience caused to the recipients of these items from its test environment.