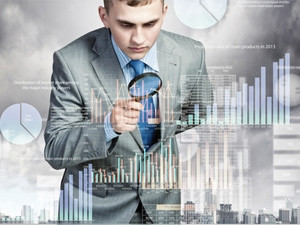 Banks that contact you when your ATM card is swallowed; shops that lure you in for specials when you are already in the mall; social media that tells you when a friend is in a nearby coffee shop - all this futuristic-sounding interaction will emanate from the so-called digital economy, which is taking shape now.
The shift is happening because aspects such as social media, cloud computing, mobility, big data and localisation are becoming even more integrated, creating the need for new software and technology to deal with this convergence. This will enable an environment in which people will be tracked in terms of their behaviour or location, and their needs catered for, says Robert Scoble, chief start-up officer at Rackspace, futurist and blogger.
The "digital revolution", as it is already being referred to in Germany, will prove to be disruptive for traditional businesses. Those that become digital - to take advantage of forces such as social media, cloud computing, big data and localisation - will be the winners, says Software AG CEO Karl-Heinz Streibich. To make the move, companies will need to be agile, and integrate across all layers.
R "Ray" Wang, principal analyst, chairman and founder at Constellation Research, adds the digital disruption currently taking place is more than a technological shift; and requires a change in business models. Once the world moves into an era of mass personalisation, it will have become a truly digital economy, he says.
Making the shift
Liron Segev, CEO of Swift Consulting and tech blogger, explains the better companies are able to cater for consumers' needs, the more money they will make, such as if the local supermarket notices a shift in shopping behaviour, and can target appropriate products. This shift is taking place now and is not a technological upgrade, but a fundamental change to the network, he says.
Segev notes businesses will be challenged because they will need to do something with the vast amounts of information, on the fly, and will have to place an element of trust in the grid because systems will soon have to automatically make decisions. He adds companies that do not lead in this area will be doomed to follow, or fail. "This is quite a fundamental change to the business method of operating going into the future."
Already, several companies are gearing up to make the digital world happen, putting necessary hardware and software building blocks into place, says Segev. For example, Software AG recently launched its Digital Business Platform, which is middleware software that sits between the back and front office.
Companies such as SAP have created cloud-based in-memory computing platforms, while Microsoft CEO Satya Nadella yesterday announced several enhancements to its hyper-scale hybrid cloud platform. Huawei has also put an agile network in place, notes Segev.
Being watched
However, ICT veteran Adrian Schofield says, while there are great commercial opportunities to be gleaned from the shift, there are concerns about the shift to the so-called digital economy. He notes, for example, he does not want criminals knowing where he is, and also has concerns about "big brother's" ability to detect spending patterns, or speeding via the information people unwittingly disclose. "The potential for big brother is daunting."
Schofield notes "the world doesn't behave quite so ethically and morally," so while there are opportunities for companies to innovate, the market is still too immature to contemplate such a change, which he sees as 10 to 15 years away.
In addition, Schofield questions whether the shift will be cost-effective for businesses, and if the average business will be ready to deal with the potential market it creates. He also queries whether people will want to be opted in to this world. "Do I want my life to be shared in that commercial environment, or would I rather have more personal control over the decision-making process?"