Uber stifled by slow regulation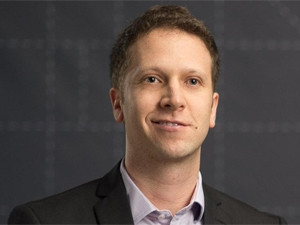 The innovation and ease of use provided by Uber are being strangled by government red tape in SA. Government's inability to keep up with digital times could see the benefits for both drivers and passengers lost.
The app has afforded safe, reliable and reasonably-priced public transport to thousands of people in South Africa, while at the same time creating thousands of jobs and small businesses since its launch in SA in August 2013.
Government has been slow to regulate the new industry created by Uber, leading to ambiguity around how the e-hailing service should be licensed. The service operates in Durban, Cape Town and Johannesburg; all three metros have interpreted the national recommended licensing protocol differently. All have different answers to the problem, resulting in a legislation deadlock.
Uber, meanwhile, has vowed to continue offering the service while in talks with government to ensure a favourable solution for all parties.
At the same time, Uber drivers are being intimidated by other metered cab drivers who claim Uber is stealing their business and operating illegally. However, more often than not, people who make use of Uber, did not previously use metered cab taxies.
Success in SA
Uber is an international transport company that does not employ any drivers or own any cars, but provides the technology platform that enables the connection between driver and passenger.
Uber has over 2 000 drivers operating across the country, with plans to expand to 15 000 by 2017. "In 2014, a million trips were completed in South Africa and we have doubled that already this year," says Alon Lits, GM of Uber SA. Uber in Cape Town and Johannesburg saw larger growth rates than Paris and San Francisco in its first year of operation.
Each driver and car is vetted by the company before joining the network. Drivers must not have a criminal record and cars cannot be older than 2012, among other stipulations.
Lits says the large adoption is due to the country not having another reliable form of public transport. "South Africans have also become more responsible; what we are now seeing is stigma attached to people who don't 'Uber' to events they plan on drinking at."
New public transport
Uber is not disrupting the local taxi companies, says tech analyst and blogger Liron Segev. "It shouldn't be, as Uber is not taking customers away from them but attracting a whole new group of people.
"I have never used a metered cab in my life before, but regularly use Uber now."
An Uber driver, Jimmy Thusi, who has been using the service since last October, says most of his customers have never used a metered taxi before. "Also, at least once or twice a week I meet a new customer who is using Uber for the first time.
"It is government's responsibility to provide viable public transport to all people of South Africa, even those living in suburbs. Uber is that solution, but still they are standing in our way. We are reducing their burden."
Driver anxiety
Thusi says the combination of intimidation from other metered cab taxi drivers and the lack of government decision on regulation has stunted the growth of his business.
"I own the car I drive; this is my own business and I am in the position to buy another car but I am hesitant because of the situation at the moment," says Thusi.
"The government is preventing me from growing my business. We [Uber] are ready to comply, we want it to happen, and we are just waiting for government to regulate the industry."
Another driver who did not want to be named said when he approaches places like the airport or a Gautrain station, he hides the tell-tale Uber iPhone from view and asks the passenger to sit in the front of the car to prevent suspicion. Reports of intimidation include other metered cab taxi drivers opening all car doors of an Uber vehicle and forcing the customer to get out.
"Metered taxi drivers must admit the transport industry is evolving like film cameras and cassettes did. Technology is advancing; they must keep up, move over or leave it," says Thusi.
Council reaction
Uber is feeling the most resistance from the city of Durban. eThekwini head of communications Tozi Mthethwa says: "The transport authority has not issued any permits to Uber taxis and will not be granting new operating licences for metered taxis as the metered taxi industry is now over-traded in the city.
"We have set up a task team to deal specifically with the Uber taxi service's illegal operation."
Lits says: "Uber SA had met with the city several times at length to understand the process for driver partners to apply for a licence. The process has been ambiguous and as a technology company, we do not fall under clear-cut category and there has been lack of harmonisation between national and provincial on where Uber should fit."
Western Cape premier Helen Zille weighed in on the conversation last week, saying government is in a state of "paralysis". "Officials must act within the law. But the law doesn't envisage or cater for e-hailing services. I hope we [government] can become more 'nimble' and innovative when facing market disruptions in the future."
Where to now?
"We have reached a point where we won't let a bottleneck and a piece of paper get in the way of creating and sustaining thousands of jobs," says Lits.
Uber started an online petition, which urges Cape Town residents to not "let regulation destroy thousands of jobs". By this morning, it had over 21 000 sign-ups.
Meanwhile, a practice note issued by the national Department of Transport states a draft Bill will be put forward to Parliament to make provisions for e-hailing services as a sub-category in the National Land Transport Act.
"The current system was built for the industrial revolution and has no space in the digital revolution; government does not have the luxury of years to put through a Bill anymore," says Segev.
"It irks me when government goes on about small businesses and supporting entrepreneurs, and then when a company does exactly that, they stand in the way and stop the trajectory. If regulation cannot keep up with innovation, the country will not benefit from advances in technology and actively force innovation out of South Africa."
Uber, whose backers include investment bank Goldman Sachs and Google, suspended its UberPOP ride-hailing service in France this month after it faced sometimes violent protests.
An Italian court in May banned unlicensed car-sharing services, two months after a German court issued a similar ban and imposed stiff fines for violations of local transport laws.