Shortfalls catch up with ICASA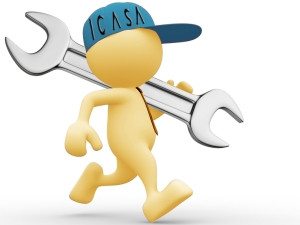 Two mega deals with the potential to alter SA's telecoms landscape hang in the balance and are shrouded by uncertainty, largely due to a historically hamstrung regulator that has now been labelled "paralysed".
The proposed acquisitions - that of Neotel by Vodacom and Business Connexion (BCX) by Telkom - have highlighted what industry players say are inadequacies within the Independent Communications Authority of SA (ICASA), the body responsible for overseeing ownership, control and competition in the market.
Vodacom has been accused of exploiting the regulator's failure to create regulations to give effect to the amended Electronic Communications Act (ECA), in order to get its way with Neotel. Telkom group executive of regulatory affairs Siyabonga Mahlangu says the Vodacom/Neotel deal is being assessed in a regulatory void.
Both Vodacom and Telkom previously expressed confidence in their respective deals being done and dusted by the end of March, although all indications are that this is no longer a reasonable timeframe.
Telkom turnaround
This week, Telkom and BCX withdrew an application that was made with respect to a transfer of control of licences, from BCX to Telkom. Both parties have indicated their full commitment to the deal, pending approval by the competition authorities - however, it seems they are trying to limit the part ICASA has to play in it.
Telkom communications head Jacqui O'Sullivan says the withdrawal was based on a review of the relevant regulations. "The transaction is absolutely still happening, pending approval by the competition authorities. We are of the opinion that the transfer is not required at this time."
ICASA issued a statement after 9pm last night, informing interested parties that Telkom and BCX had withdrawn their application for regulatory approval of the transaction in question, and had indicated they will "seek an audience with the authority in due course to explain the rationale for the withdrawal".
ICASA spokesperson Paseka Maleka said this morning that the regulator would not know what the motivation was behind the move, until the said meeting had taken place. Telkom and BCX have yet to set a date for the engagement.
At the end of January, BXC and Telkom conceded that, in addition to regional approval from the Common Market for Eastern and Southern Africa Commission, the deal required regulatory approval from both the Competition Commission and ICASA.
At the same time, the companies said they had extended the longstop date from the end of January to the end of March.
ICASA is set to rule on the Vodacom/Neotel deal - which is being viewed as a test case - during next month.
Pressure cooker
Owner of Ellipsis Regulatory Solutions Dominic Cull has also expressed doubt in ICASA's ability to take the crucial deals that are on the table in hand. He says ICASA has not taken into account that the ECA has been amended, and this is what is creating problems for Vodacom and Neotel. "It is creating a problem for Telkom and BCX too, but it seems they have found a way around it through a legal argument."
He says what the industry is starting to see, is that ICASA is paralysed and unable to exert authority. "Is this what we are in for - parties ignoring ICASA?" Cull questions.
While no licensee actually wants to thumb their nose at the regulator, adds Cull, constructing deals so that ICASA has little to do with them is probably seen as the smart way to go.
"If you look at the bigger picture, from the viewpoints of Vodacom, MTN, Telkom [etc], they are under a lot of pressure. They have to show growth and returns for their shareholders and at the same time have the blow from lower termination rates and dwindling voice revenue to deal with, plus they are sitting in a constrained environment due to a lack of spectrum.
"The best option for them is to set up a deal and take the merger or acquisition route - but the regulator is making this hard for them too. It is like a pressure cooker and the industry is saying, 'ICASA is blocking us at every turn and something has to give'."
Telkom's share price has been on the up for several months and closed 14.41% higher on Tuesday, gains that were added to yesterday when it closed at R73.75, a 19.71% improvement on the previous day's close.
Business Connexion's shares came off sharply, dropping 2.82% to R6.20 on Tuesday and another 4.39% to R6.10 at yesterday's close. Telkom's initial 21 May 2014 offer was for R6.60 a share, which saw its stock gain to a new three-year high during August.