IP connect cut 'not enough'
Telkom needs to focus on local loop unbundling and layers of cost to the consumer if SA is to see ADSL prices decline.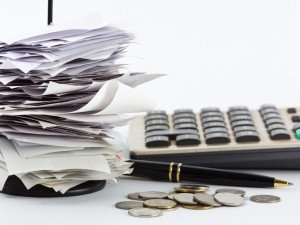 Telkom's 8% reduction in IP connect costs for wholesale customers will be welcomed by Internet service providers (ISPs). However, immediate consumer benefits are unlikely as the lagging issue of local loop unbundling (LLU) is still a sore point that needs to be resolved before significant end-user prices come into effect.
This is according to analysts, and comes after SA's core telecoms provider yesterday announced it was cutting wholesale prices for IP connect (IPC), among other services. IPC has been tagged by the Independent Communications Authority of SA as the single largest cost component faced by competing ISPs in providing choice to the end-user for fixed-line ADSL services.
While the move is also not surprising, as it comes in the wake of a Competition Commission directive making it incumbent on Telkom to reduce prices, it is coupled with another announcement this morning that Telkom is planning to up speeds for ADSL resellers, at no extra cost.
Speed boost
Casper Kondo Chihaka, Telkom's managing executive of wholesale services, says the company is "essentially shortening the local loop", allowing it to increase the performance of ADSL lines.
"[Telkom's wholesale division] is planning to upgrade its Resell DSL Access offerings as follows: up to 1 024Kbps will be migrated to up to 2 048Kbps, up to 2 048Kbps will be migrated to up to 4 096Kbps, and the up to 4 096/10 240Kbps will be migrated to up to 10 240Kbps."
The speed migration, says Chihaka, will be phased in from 11 November, with a pause to facilitate a planned network freeze over the December/January period.
He says the speed boost will contribute to driving fixed broadband penetration in SA "as it facilitates the access for ISPs' customers to rich media content such as video, music and seamless live streaming".
Not enough
In terms of the IPC cost reduction - which is the first cut since the company slashed rates by 30% in April last year - Ovum analyst Richard Hurst says ISPs will implicitly have more "wiggle room" in terms of being able to deliver broadband services to their customers, while being more cost-efficient and profitable.
However, Hurst notes the move is unlikely to have any effect on consumer pricing right away. "I would rather think the ISPs will look to creating more value via this price cut and try to offer the consumer more value. This will probably be something where the ISPs will start to look at issues such as throughput speeds and data consumption."
MWeb CEO Derek Hershaw's thoughts on the IPC cuts are a case in point. He says the 8% reduction is not significant enough. "We might adjust pricing on some of our high-end products, but in all likelihood we will use the savings to buy additional IPC capacity."
Hershaw says if Telkom does not start doing something urgently about the costs of ADSL line rentals - and the compulsory voice line rentals - "ADSL will become less and less relevant in the SA broadband market".
On the upside, Sean Nourse, executive of connectivity services at Internet Solutions, says the IPC drop allows the ISP to use the 8% decrease to invest in the capacity required to accommodate the increase in connection speeds Telkom has just announced.
World Wide Worx MD Arthur Goldstuck says when it comes to broadband affordability, the bottom line is LLU. "As much as people in the industry like to say ADSL is not that relevant anymore, with technology passing us by, the truth is that it is the only fixed-line service that is accessible to the consumer. Fibre doesn't mean much to the consumer [due to the high costs involved]."
Plus, he notes, VDSL (very-high-bit-rate digital subscriber line) is evidence that ADSL is not an old technology. "This offers up to 40Mbps speeds, offering a fixed-line service with higher quality than long-term evolution."
Goldstuck echoes MWeb's sentiments that Telkom needs to address other layers of costs for the consumer. "The problem is the layers of costs consumers have to pay for access to ADSL. First, there is the R157 monthly fixed-line rental fee and then, on top of that, you still have the ADSL line rental and then the ISP cost. Sometimes the ISPs' costs are swallowed by the ADSL rental but the fact of the matter is, it's another layer of costs."
He says an 8% reduction in wholesale IPC costs is not going to bring any new users on board. "There will be only marginal benefits to consumers."
The stall in implementing LLU, says Goldstuck, is the "big gap" in the story. "It will keep prices high."