Savimbi family sues Call of Duty creator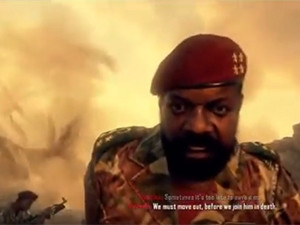 Call of Duty creator, Activision Blizzard, is being sued for defamation by the family of late Angolan rebel leader Jonas Savimbi, for the depiction of him in Black Ops II.
Three of Savimbi's children, who now live in France, have accused the best-selling video game creator of portraying the rebel leader as a barbarian.
The family is suing for EUR1 million (nearly R18 million).
Call of Duty is a first-person shooter video game that often sets the game within historical war scenes.
Savimbi was an Angolan political and military leader who led the National Union for the Total Independence of Angola (UNITA).
UNITA was involved in guerrilla war against Portuguese colonial rule in the 60s and 70s, then after independence in 1975 fought the ruling People's Movement for the Liberation of Angola (MPLA) in the Angolan Civil War until his death in a clash with government troops in 2002.
Savimbi fighting against the MPLA is depicted in the game, where he says things like: "death to the MPLA". "Seeing him kill people, cutting someone's arm off... that isn't Dad," Cheya Savimbi, one of the rebel leader's children, told the BBC.
A lawyer for Activision Blizzard, Etienne Kowalski, told The Guardian that the company has rejected the claim, stating the game represents Savimbi as a "good guy" - and that he is portrayed fairly, "for who he was ... a character of Angolan history, a guerrilla chief who fought the MPLA".
In a defamation legal blog, it is explained that dead people cannot be sued for defamation. "Under common law and according to the definition of this defamation, deceased individuals cannot be defamed. Defamation is defined as an act or statement that damages one's reputation. The dead do not have reputations to damage. The memory of a deceased person can be damaged, but this is not addressed under the tort of defamation."