Facebook's $19bn silver bullet
Facebook has addressed several current and future challenges through its purchase of messaging service WhatsApp, for $19 billion - $3 billion more than Facebook raised when it listed - as it will now dominate the mobile space.
The unexpected deal, news of which broke early this morning, also gives Facebook a way to halt the decline in its younger user base, and will make it the biggest social media and messaging player in the local space.
WhatsApp was founded almost five years ago by university dropout Jan Koum and Brian Acton. It currently has 450 million users across the globe, and - according to World Wide Worx's latest research - is installed on 53% of cellphones owned by adults in SA.
Facebook says its purchase supports both companies' shared mission "to bring more connectivity and utility to the world by delivering core Internet services efficiently and affordably". It expects the deal to help accelerate growth and user engagement across both companies.
Thinking ahead
World Wide Worx MD Arthur Goldstuck says the deal merges the two largest players in the "twin powers of communication on mobile devices", social media and instant messaging. He says two factors drove the "insane" price: WhatsApp's current user base and the potential for instant messaging services to take advertising revenue away from social media.
Mark Zuckerberg, Facebook founder and CEO, says: "WhatsApp is on a path to connect one billion people."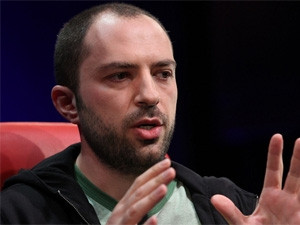 Goldstuck explains competitor WeChat is already bigger in China than Facebook is in its home country. He says the challenge for Facebook would be to fend off WeChat once it has a global position and starts eating into mobile advertising income, which is Facebook's biggest source of revenue.
WhatsApp will also help Facebook claw back users after young people started leaving the world's biggest social media network, notes Goldstuck. He says the deal is a "silver bullet" that will solve future and current challenges. "It makes sense to make an audacious grab at WhatsApp."
Vestact analyst Sasha Naryshkine says "this acquisition goes a long, long way to being able to offer a more complete service" for Facebook. WhatsApp has 320 million daily users and is growing at around a million users per day and handled 54 billion messages on 31 December.
Naryshkine says there must be a way in future to mine this database, or do advertising across the platform. He says Facebook bought the company, at a huge forward price-to-earnings ratio, to "kill the opposition quickly and to welcome them to your side of the fence".
Koum, WhatsApp CEO and co-founder, said: "WhatsApp's extremely high user engagement and rapid growth are driven by the simple, powerful and instantaneous messaging capabilities we provide. We're excited and honoured to partner with Mark and Facebook as we continue to bring our product to more people around the world."
Announcing the sale, Koum wrote on WhatsApp's blog that being bought by Facebook will give WhatsApp the flexibility to grow and expand, while providing its team with more time to focus on building a communications service that's as fast, affordable and personal as possible.
Overpaid?
However, some have baulked at the price, which is 19 times what Facebook paid for Instagram in 2012. Reuters has calculated Facebook is paying $42 for each WhatsApp user, which is substantially more than the $1 a year the service costs after the first free 12 months.
Naryshkine says the deal is "absolutely huge" and one of the biggest technology deals done in a while. He explains Facebook will issue shares worth $12 billion, and pay $4 billion in cash and the balance in restricted stock to WhatsApp staff, which will vest in four years.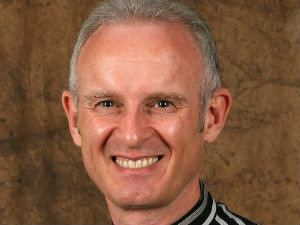 Shareholders and WhatsApp employees will own 7.9% of Facebook, so its own shareholders will have their stake diluted, but will get WhatsApp, says Naryshkine. Facebook will fund the cash portion from its cash balance of $11.5 billion.
Goldstuck says the price may be a bubble of insanity, but in the long-term it will pay off.
Future opportunities
It is yet to be clarified what Facebook will do with its acquisition, and how it will monetise it. WhatsApp has pledged to never charge, while Facebook says it will continue to operate as an autonomous entity.
However, Goldstuck does not expect WhatsApp to remain practically free forever and, if it does, Facebook will look at ways to integrate WhatsApp into its offerings in the same way it has done with Skype.
Koum says nothing will change for WhatsApp users. "WhatsApp will remain autonomous and operate independently. You can continue to enjoy the service for a nominal fee. You can continue to use WhatsApp no matter where in the world you are, or what smartphone you're using.
"And you can still count on absolutely no ads interrupting your communication. There would have been no partnership between our two companies if we had to compromise on the core principles that will always define our company, our vision and our product."
Explaining the company's position on advertising, Koum writes in a separate blog that, when WhatsApp was started, he and Acton "wanted to make something that wasn't just another ad clearinghouse".
"When people ask us why we charge for WhatsApp, we say: 'Have you considered the alternative?'"
Naryshkine says people would be prepared to pay more for functionality when WhatsApp adds new features. "Think about it: groups inside of your broader friend base on Facebook using the WhatsApp functionality."
Goldstuck says WhatsApp is likely to become stricter about forcing people to pay for the service after the initial free year, but may lose a chunk of its base as people balk at paying, no matter how little, for an app.