Google Play Music debuts in SA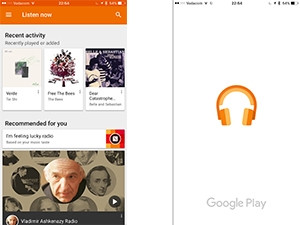 Google Play Music is available for South African consumers today. Users will be able to try the service for free for 30 days, and then a subscription fee of R59.99 per month will apply.
Google said until the end of January next year, there will be a launch offer of R49.99 per month. The Google Play store already offers games, apps and books to local consumers.
Google Play Music is available as an Android and iOS app, as well as on the Web. It will give users access to 35 million songs - accessible across all devices with a single account.
The service also lets users upload up to 50 000 of their own song collection to an online 'locker'. It also allows users to download songs for offline listening (within the app) so they are not constantly using data.
If users would like to download the music for use outside of the app, they will have to purchase the songs.
Business model
Google SA worked with local licensing organisations the Composers, Authors and Publishers Association (CAPASSO) and Southern African Music Rights Organisation (SAMRO), to ensure all artists are fairly compensated for work featured in the Google Play Music store.
"We encourage and support all music service providers to compensate the rightful owners of the music sold on their platforms," says CAPASSO CEO Nothando Migogo.
The company hopes to launch the service in the rest of sub-Saharan Africa soon.
Apple Music launched earlier this year in SA, at the same monthly subscription fee as Google Play Music. However, it gave a three-month free trial period and offered a family option that lets up to five people use the same account for R89.99. Google said, at the Play Music launch, it would consider this as an option in the future.
Free in the US
A week before the debut of Apple Music in the US in June, Google launched a free version of its music streaming service for US customers.
It was made available online and on Android and iOS. The free service differs from the subscription service as it carries ads, excludes certain songs, and users are unable to download songs for offline listening.
The company said at the time it hopes more people will be compelled to pay once they have used the free version.
Spotify leads the music streaming market, with approximately 20 million paid subscribers as of June, followed by Apple Music, which reported 6.5 million paid subscribers in October.