SA payments platform named MIT challenge finalist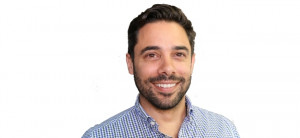 Local fintech company Nomanini has been selected as one of the 28 finalists chosen from 300 companies that entered the global Massachusetts Institute of Technology Inclusive Innovation Challenge (IIC).
According to Nomanini, as one of four finalists in the financial inclusion category, it received a $35 000 (R458 000) award from ICC, in recognition of its transformative approach to driving economic opportunity in the digital age.
Nomanini is an enterprise payments platform provider that optimises transactions in the informal market. The platform is used by informal merchants and money agents around Africa, to facilitate basic transactions such as mobile top-ups, utility payments, remittances, deposits, withdrawals, account opening and mobile money or card acceptance.
Vahid Monadjem, CEO of Nomanini, will attend the final IIC celebration on 12 October in Boston in the US to receive the award.
"It's an honour to be a finalist for the IIC. The challenge has the clout of MIT's global standing in technology, along with the recognition that one of the biggest problems in the world today is inequality and exclusion. We appreciate Nomanini being recognised as a leader in inclusive innovation," says Monadjem.
According to MIT, the MIT Inclusive Innovation Challenge was formed to identify, reward and promote global innovators and tech solutions that are driving greater economic prosperity for all.
Nearly 160 expert core judges scored and commented on each completed application assigned to them. A total of 28 finalists were selected, out of which 16 have advanced to the final Champion Committee, where four SMEs will be selected as grand prize-winners to each receive $150 000.
The remaining 12 winners, including Nomanini, have each received $35 000.
"The funds will be used to support our mission of increasing financial inclusion via local informal retail merchants, who serve as a daily touch point for over 80% of people in Africa," notes Monadjem.
Nomanini says its mobile money platform serves as a "mini bank branch" to residents of rural communities. The platform enables merchants to facilitate basic transactions by offering various products and services to consumers.
"A challenge facing low income consumers in remote areas across Africa is their reliance on cash and lack of affordable access to payments and banking services. This makes them financially vulnerable, as they have no access to savings or credit. Additionally, they often have to travel far distances to reach a bank/ATM, which is not economically viable for low value payments. "
As all transactions are recorded through the platform, Nomanini says it is able to conduct credit risk assessments for each merchant and offer instant loans for improved float management.
"This improved liquidity means merchants can sell for longer, increasing their income. At the same time, the short-term loans create a credit record, which opens the opportunity for merchants to gain better supplier terms and apply for larger bank loans to grow their business," concludes the company.