Social media marketing: more than numbers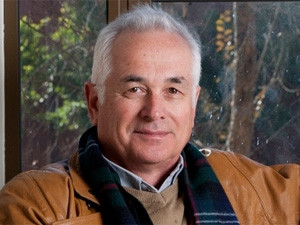 Making effective use of social media for marketing requires a deep understanding of how various networks of users are structured, says Walter Pike, founder of PiKE and The Digital Academy.
Pike says most marketers approach social media marketing from the wrong perspectives. "The key thing in social media is not how you relate to your audience, it's how those people who make up the audiences relate to their connections. You need to understand how that community is put together, how ideas and thoughts spread through the community, and why the community exists," he says.
Pike believes many brands still use broadcast-era strategies when approaching social media marketing. However, in the broadcast era, an audience was built first, after which the broadcast was interrupted with a marketing message. In the social media era, he says, it is possible to send a message out to an audience via one person - as long as it's the right person.
"You must understand the dynamic of the community. What's really important now is understanding not just how a message moves from the one to many, but crucially, how it moves from the many to many. These structures and processes are not that well understood," says Pike, who specialises in spreading brand, political and social change ideas using this knowledge.
Pike notes that, to understand networks and how ideas spread through them, and to use this information for effective marketing, it is important to look beyond follower numbers. "You need to understand who plays what role in a social media community. People might be simply watchers who are influenced by the conversations, or they may be bridges or links between social network communities, or they might be key players - so-called 'influencers'."
Influencers are not necessarily influencers in discussions across all subject matters, he points out. "Context is crucial," he notes.
Pike says, in order to spread a message effectively, marketers need to understand the roles of various players, as well as how people cluster themselves in a discussion and how an idea or thought is spread. "This understanding enables us to predict or facilitate the way those ideas spread."
This in-depth analysis of social networks is becoming increasingly important to marketers, says Pike. "I see this area being the most crucial part of the communications process going forward - in fact, in effect, I am staking my life on this." Pike believes the need to fully understand the dynamics of social media interaction and the spread of ideas through social networks will drive demand for new skills sets that include data analysis, social technology skills and social sciences skills. "We will need people who understand how communities are formed and the psychology behind it."
Pike will address the upcoming ITWeb Social Media Summit on the subject of social network analysis. For more information about this event, click here.