Digital transformation takes centre stage at Saphila 2017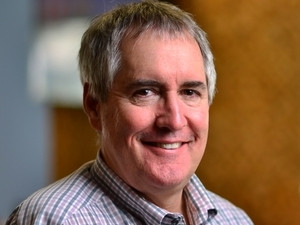 CIO's are swamped with the burden of maintaining legacy architectures and thus have little budget, time or human capacity to devote to the exploration and investments needed to drive digital innovation in the organisation.
This is the word from Simon Carpenter chief technology advisor: SAP Africa, who explains organisations face many challenges in their pursuit to digitally migrate from legacy systems to new technologies
"Often the pushback against digital innovation stems from fears of what a shift to cloud and digital technologies could do to peoples' jobs, career prospects and powerbases, and requires strong and visionary leadership, to help the organisation make the necessary changes," he points out.
Carpenter will be one of the speakers at the Saphila 2017 Conference, taking place today and tomorrow at the Sun City Resort in the North West province. Saphila is a biennial forum for SAP software users is hosted by the African SAP User Group (AFSUG).
Around 60 ICT expert speakers will be sharing their insights on the latest tech trends and digital transformation lessons, to an audience of about 900 delegates.
Tom Raftery, VP, futurist and global IOT evangelist at SAP, will be discussing: "The future of digital - where the next decade of digitalisation will bring us."
Dominic Podmore, programme manager at De Beers, will share how De Beers implemented SuccessFactors Employee Central, SAP's Web-based applications.
Wesley Grisdale, IS executive for solution delivery at Pick 'n Pay, brings insight from the retail environment.
Illustrating innovation in space mining will be Adriana Marais, head of innovation at SAP Africa, while Waldemar Adams, SVP analytics & insights EMEA, SAP will be discussing AI and machine learning.
Reg Barry, chairman of Saphila 2017 and board member of AFSUG, says the challenge that many local organisations face with the prospect of digital transformation is how to bend their existing legacy system to accurately collect, store and interpret data.
"There is far too much data available and many organisations fail to adequately utilise it to make critical business decisions. This remains a topical discussion which will be explored at the conference."