A glamorous affair for local CIOs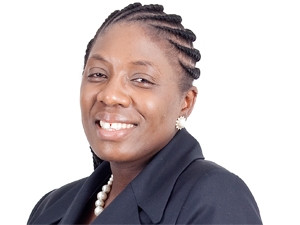 Preparations are under way for the second annual Brainstorm CIO Banquet. The CIO community is eager to hear the results of the ITWeb Brainstorm CIO Survey 2015. Last year, 158 CIOs from top corporates and public sector organisations participated in the inaugural survey.
Run by ITWeb Brainstorm in conjunction with Telkom Business, the survey encourages local CIOs to tell it like it is when it comes to the relationship between technology and business, and their own roles in the relationship. This is the only survey that focuses on South African CIOs and their challenges.
"The response has been excellent, just as last year - which indicates there is a strong demand for research based on insights from local CIOs. In just over a week, we have captured close to 80 valid responses," says Ranka Jovanovic, editorial director at ITWeb Group.
"We hope to exceed last year's respondent base of 158 CIOs from across major industries and public sector departments," she continues.
The data capture phase ends on 9 September. The comprehensive 80-page report will be available in December 2015 - free of charge to all survey respondents. It will also be available for purchase from ITWeb's online store, in PDF or HTML format, adds Jovanovic.
ITWeb's content strategist, Jon Tullett, the author of the 79-page 2014 CIO Survey report, says the 2015 survey delves even deeper into what SA's CIOs want, and how their needs are met, or not, by what local vendors are offering.
Tshifhiwa Ramuthaga, CIO of the Financial Services Board, will take the stage as a keynote speaker at the Brainstorm CIO Banquet.
She will share her experiences and knowledge about being a CIO these days in SA. Ramuthaga was awarded the Visionary CIO Award in 2014, by the Institute of Information Technology Professionals South Africa (IITPSA, formerly CSSA), in association with ITWeb, the Gordon Institute of Business Science (Gibs) and Gartner Africa, for having demonstrated visionary leadership in using technology to support and drive the organisation to be more innovative and strategic.
Engage with a panel of industry experts at the event. Led by Debora Patta, freelance investigative journalist, the panel will discuss the results and the future of the South African CIO; it's a definite highlight, so don't miss what promises to be an insightful debate.
Click here to find out about sponsorship opportunities, and other information about the banquet.