Riding the digital storm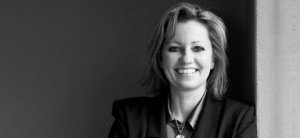 Business leaders are sensing the change. Gartner's 2017 CEO Survey found that more than four in ten CEOs are in the process of undertaking digital business transformation.
The same research giant has also prepared a paper that gives business the tips it needs to survive the 'storm-winds of digital disruption'. It all sounds very dramatic and the inclination for most organisations is to ignore the noise and carry on regardless. They do so at their peril.
The Brand Finance Global 500 2017 report puts Google, Apple, Amazon, AT&T and Microsoft as the top five most valuable brands; ten years ago, this list was almost completely different. The top five for 2007 were Coca-Cola, Microsoft, Citi, Wal-Mart and IBM. While Microsoft and Wal-Mart stayed on the lists for both years, the rest have slipped and even Apple is sliding steadily downwards after holding first place for many years. No business is immune to the storm of disruption - the pace of change is extraordinary and the challenges are legendary.
"Customers are expecting more from companies, both in terms of products and services, as well as overall experience. They are making decisions about companies based on their applications in under a minute. Should your website or app not meet their immediate needs, they will move to another online space," says Lenore Kerrigan, country manager, OpenText Africa.
Organisations are under immense pressure to keep up with customer expectations, competitor releases and market innovations. When this messy mix is placed into the local context, it is further complicated by a lack of skills, infrastructure and entrepreneurial spirit. The forward-thinking visionary is a rare beast in South Africa so who is set to lead the business into the disruptive future? The answer lies in the employee, the customer and the business culture.
Disruptive benefits
Kerry Hope, Business Development manager at Magic Software South Africa, says: "The processes, business practices and the business value of digital disruption need to be understood internally for the customer to feel true impact. There is a need to bring on board visionary people who see the benefits to digital disruption and who can lead the culture to understand this change. C-Level, management and employees must to be able to understand the business benefits."
Alongside culture, skills development and understanding is the need to establish exactly how the business should benefit from disruption. It isn't a one-size-fits-all solution. It's not a specific product pack that can be picked up, plugged in and left to play the disruption tune.
"It's important to know how to start and what key areas have to be looked at," says Nico Steyn, CEO at IoT.nxt. "Everyone is looking for the 'Uber moment', but I don't believe that digital disruption is defined by this. The business needs to understand how to enhance technology and the fourth industrial revolution for their particular company or industry."
It's a valid point. Uber and Airbnb may be touted as the poster children for disruption, but their models aren't suited to every industry or organisation. And, as Uber's light grows increasingly tarnished, it's perhaps time to stop looking to the glamorous ideals of disruption and to, instead, focus on the long-term, sustainable and achievable benefits it can deliver. One business' disruption may be another's boring implementation, but the real value lies in its results. Process improvements are specific to every organisation and even those in the same sector can have different challenges.
"Disruption isn't about doing the same thing with a few added improvements; sometimes companies have to discard models, processes or technologies they've invested a lot of time and resources into so they can take advantage of bigger opportunities," says Charle Enne, Business Innovation executive, Outsystems SA. "They need to know how to disrupt themselves before they are disrupted by the competition."
In South Africa, many organisations are differentiating themselves from one another on a price point, not a fundamentally innovative solution or offering that maps back to customer expectations. While this may still hold water for a bit longer, the customer is starting to make inroads into the apathy and disinterest of the organisation by voting with their feet and their tweets. And this will only get worse as the recession adds weight to every purchasing decision. Disruption is as much about technology and internal innovation as it is about external engagement and customer relations.
"The challenge that organisations face is that the three elements - the problem, solution and audience - are changing much too rapidly for a handful of business leaders to keep up with. It is now more important than ever for the entire organisation to work towards a single goal of innovation," says Heinrich Taljaard, chief operating officer at Decision Inc. "Consumers and customers are in the driving seat. The era of large organisations setting the pace of the industry is over."
Long-term Insurance: Disrupted
Most people would agree that insurance is part grudge purchase, part sigh of relief. It can be costly to maintain, tedious to claim and frustrating to manage. And that's at its best. While no insurance offering has yet to achieve customer nirvana, Discovery decided to take a stab at it. The health insurance giant decided to shake up the tedium of the car insurance market with offers that add tangible value and map back to what customers really want. They not only have free car hire, but they can swap it for Uber if they're not a fan of dealing with traffic and parking. Customers also get rewarded for good driving, receiving up to R800 of monthly fuel spend back if they tick all the right road behaviour boxes.
"Traditionally, insurance tends to differentiate itself with price so we tried to create a shared value model where we reward clients for improved behaviour, something that is very disruptive in the South African context," says Illan Ossin, head of Telematics, Discovery Insure. "We have the Vitalitydrive programme that monitors how you drive, we have online tests that keep up your road knowledge and we reward you for keeping your vehicle in good shape. We have a partnership with Tiger Wheel & Tyre where you get your vehicle checked once a year and if it has been serviced, you get points for that too."
Every one of these steps returns as a reward to the customer, and to the community. Who hasn't stared in horror at someone driving at high speed down the wrong side of the road? And, on that terrifying note and to add a spot of technology to the disruptive fire, Discovery uses the Vitalitydrive Sensor to detect if a car has been in an accident.
"Devices can detect the level of impact on the road and we've got a 24/7 call monitoring centre that can pinpoint where the vehicle is and make a call out to the client," adds Ossin. "If we can't reach them or we detect certain behaviour in the vehicle based on the data, we dispatch emergency vehicles to the scene. We have also introduced a panic button for smartphones that customers can tap without having to unlock the device."
This is pretty much what disruption looks like when it's at home. Take note, insurance. Your customers certainly are.
The digital investment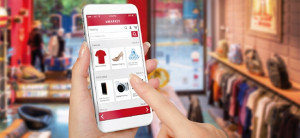 There's something to be said for statistics, especially when held up for digital disruption scrutiny. Research has found that 68% of consumers leave a website and 74% will stop doing business with a company if they have a bad experience. Consumer apathy is fast eroding in the face of digital accessibility and the ability to pick and choose the business that best serves their needs. Think that your business niche or industry is immune? Think again.
"The three primary drivers of digital transformation are change in technology, competition and customers," says Jonathan Adams, head of customer unit, South and East Africa, Ericsson MMEA. "Companies born digitally have changed customer expectations. This is sometimes referred to as the GAFA (Google, Amazon, Facebook, Apple) experience and it is all about reaching a new kind of customer who thrives on digital interaction."
To engage the customer, the business must engage with people and these are not just the faceless masses that purchase the products, but the people within the organisation. Enterprises need to take a top-down approach to foster the culture of digital adoption and technology innovation. Strong leadership is essential in filtering this approach into every aspect of the organisation. It can't be lip service and, unfortunately, that is all most companies are prepared to invest.
"We have seen many attempts to align the culture of the business to offer staff the illusions of better working environments and the freedom to indulge in passion projects," says Verushen Reddy, director: Strategy and Digital Marketing, Promise Group. "However, these incentives only work well when the culture is already a high-performance culture. To truly change culture, the business has to create real opportunities and platforms for the sharing of ideas and the championing of those who generate disruptive thinking."
It starts with people
People are the ultimate enablers of digital disruption. They have the insight, ideas and drive to deliver on its capabilities. If organisations want to disrupt, if they want digital to take them into tomorrow, they need to think differently about people and how they empower them. Taking a step back into GAFA, Google won the Happiest Company in America award in 2016, has an empowerment culture second to none, and an employment process that takes, on average, 37 days to complete. It's easier to get into Harvard than a job at Google. What does that mean? It means that it always starts with people.
"The people are the technology, they are the business," says Ian Jansen van Rensburg, senior manager, VMware Sub-Saharan Africa. "Culture isn't changed overnight, but when there is an acknowledgement from executive management that technology change is necessary, it is a step in the right direction."
When packing the digital life raft in an attempt to sail the disruption seas, it's easy for the business to pack the wrong things. It's not about heaving the latest tech on board and waiting for the miracle to come. It's not a sudden boost in infrastructure or investment. It's about providing people with more opportunities to become more effective at their jobs.
"Involve the people who will be using the systems right from the start," says Monique Williams, regional manager, Hyland South Africa. "Find out what their challenges are, ask for their input and ideas. Provide the opportunity for key staff to become champions of the new technology. Early buy-in will not only spread the idea and generate usage scenarios, it will also increase user adoption once the system is implemented."
Ultimately, disruption may not even come from a competitor. The definitive of digital disruption is that everything seems to fit with the clich'e - it came from left field. The organisation should plan for this in all strategies and it includes client satisfaction and experiences. Honestly, if Kodak ignored technology at its peril, every business that ignores customer engagement today is walking the knife edge of disaster.
"Understanding your customer's needs and using technology and digital to make it easier for the customer is critical, rather than anchoring to what the company believes to be the best solution and selling it," says Ryan Harrison, co-founder of Spark Schools. "If this is not taken into consideration, then digital will disrupt much easier and earlier thanks to the pain points the customer experiences."
This article was first published in the August 2017 edition of ITWeb Brainstorm magazine. To read more, go to the Brainstorm website.