Red Hat eyes Africa expansion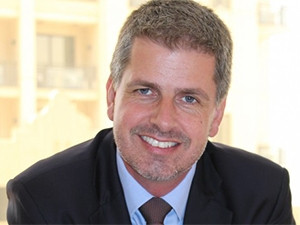 Enterprise open source software provider Red Hat has seen large growth in SA and hopes to see this continue further and possibly to other markets on the continent.
Red Hat is not exclusive to, but mainly focuses on, the public sector, financial services and telecommunications industries.
Lee Miles, Red Hat CEMEA regional manager, says when he joined two years ago, there was a team of three based in SA, which has since grown to 16.
Red Hat is two decades old and has been in SA since 2008. The company employs more than 10 000 people globally.
In an interview with ITWeb at the Red Hat Summit taking place in Boston this week, Miles said the company was looking to expand its physical presence to Kenya and Nigeria.
Miles says Red Hat has customers across the African continent, with a physical presence in SA, which services East, West, Southern and Central Africa. North Africa is serviced by the Middle East office.
Growth can be contributed to overall market demand changing and more acceptance for open source software, says Miles.
"Part of the growth we are experiencing is due to people moving from Unix to Linux, or they are developing their middleware environments.
"We [Red Hat] are partly the catalysts to our own growth, but like every country and company, most are going through some form of transformation and are looking for solutions which allow them to deliver faster and be more agile - and open source software is able to deliver this."
The company is extending its academic programmes in SA, Kenya and Nigeria to make sure there is a generation of developers that are Red Hat certified.
Miles says when Red Hat looks to a new market, it first assesses if the country has the requisite skills to meet potential demand. He says this could be either Red Hat associates, partners or even customers.