Social media data used to identify crime patterns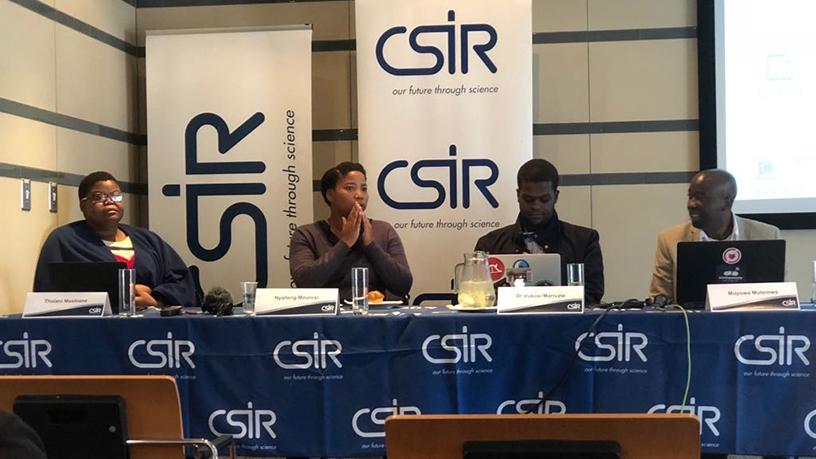 The Council for Scientific and Industrial Research (CSIR) detailed yesterday how researchers are using data mined from social media platforms to identify crime trends in SA.
Speaking at a media briefing held at the Pretoria based CSIR offices yesterday, acting CSIR Research Group Leader for Data Science Dr Vukosi Marivate said the research team is developing social media analytics, mapping and geolocation tools that will aid in identifying patterns in crime through public safety incident posts on social media.
According to Marivate, the initiative uses technologies such as artificial intelligence systems, machine learning, natural language and behaviour modelling to mine social media posts to build intelligent and responsive systems.
"We have opted to use social media mining safety to build tools that will help law enforcement agencies, government and NGOs to get more information about that is going on in terms of public safety, as well as get a clearer picture on the trends in crime.
"A challenge South Africa faces is that we typically only get quarterly public safety data from the South African Police Service and other organisations.
"For researchers this is too high-level data and we need lower-level data to do our work. Social media then presents an opportunity to do work in this space, because we can identify when someone posts something about public safety and use these available data points to build analytics tools to extract insight from this."
To date, the team has worked with the Tshwane-based small ICT enterprise Pulego Communications on a pilot project and will be working with MeMeZa Community Safety enterprise in the near future. Both enterprises specialise in providing innovative connected community safety technology.
"We are working with law enforcement and we have access to data from the City of Tshwane. We contributed to the Tshwane Safety App, which has been out for two years, and helped build the analytics for them to better understand reports over the app and allow the reports to be used."
Marivate noted that despite the work they have done thus far, there are still limitations to using social media data.
"While social media is not effective in combating individual crimes, patterns can be identified that can lead to more effective policing. We need to understand the limits and biases that can be introduced by relying only on social media data that might represent only a subset of the population or perpetuate discrimination given past data."
Cybersecurity awareness
Meanwhile, fellow researcher Thulani Mashiane said South Africans are sharing too much of their personal information on social media, allowing cyber criminals to exploit them for their personal gain.
According to Mashiane, locals are not mindful of what they post on social media and need to exercise extra caution when using public and open networks, as well as downloading apps.
"Allowing apps more access on your phone than required could lead to security risks and expose your personal information. Other apps require access to your exact location, revealing details such as your house number, workplace and e-mail account details.
"Other people still post pictures of their vehicles with a number plate clearly visible for the world to see making it easier for criminals to clone the registration number. Be vigilant when you share information on social media.
"Furthermore, be vigilant when using public open networks such as Internet caf'e networks, coffee shop WiFi and conference WiFi. It is easier for cyber criminals to intercept your information over open networks. Personal information like that can be used to answer security questions for certain accounts, identity theft, direct marketing and by stalkers."
South Africa reportedly has the third-highest number of cyber crime victims worldwide, losing about R2.2 billion a year to cyber attacks, and it has suffered more from cyber attacks than any other African country.