Radical e-commerce shift fuels buy now, pay later
The democratisation of payments through the tech innovation of buy now, pay later enables more consumers to choose interest-free financing for their shopping.
The significant COVID-19-led changes in consumer behaviour have catalysed a surge in demand for the flexibility and convenience of digital payments.
In the process, this has accelerated consumer demand for alternative payment methods, especially in the online space, relegating traditional payment methods to the periphery.
Recent data from Global Web Index confirms this demand, with 83% of consumers believing retailers should offer flexible payment solutions.
This has fuelled the growth of the global buy now, pay later (BNPL) industry, which accommodates this consumer demand for more fluid checkout options. Locally, this has translated locally into a 35% increase in shopper sign-ups since March this year on the Payflex BNPL platform.
According to data from IBM's US Retail Index, the pandemic has accelerated the shift away from physical stores to digital shopping by roughly five years, creating a new level of comfort and trust in digitally-driven transactions. Equally, McKinsey says we have covered a "decade in days" when it comes to the adoption of digital.
From a South African perspective, Worldpay from FIS forecasts the e-commerce sector will grow by 17% by 2023.
The accelerated use of BNPL has already garnered the interest of major industry heavyweights.
This radical shift online is reshaping the way consumers expect to pay, and has heightened expectations for greater payment choice, frictionless shopping experiences and value.
Fast-developing global trend
Worldpay forecasts that the BNPL payment platforms will have market share of nearly 3% of global e-commerce spend by 2023. Moreover, a recent report from IBISWorld predicts the BNPL industry will grow by 9.1% in 2020-21 to $741.5 million.
The accelerated use of BNPL has already garnered the interest of major industry heavyweights. The entry of major players like PayPal, Visa and Mastercard into the market also signals the growing significance of this payment method, with BNPL platforms around the world experiencing a marked increase in turnover.
Australian BNPL platform Afterpay has seen its share price rise 10-fold since March and announced a 112% jump in underlying sales of $11.1 billion, while US BNPL platform Sezzle's share price is up 52%.
Increasing adoption of this growing digital payment trend has also seen a flurry of high-profile investments in the sector. In May, Chinese tech giant Tencent acquired a $250 million stake in Afterpay. In March, Chinese payments giant Ant Financial bought a stake in Swedish fintech start-up Klarna. And in June, New Zealand's Zip Co, which owns 25% of Payflex, announced it is acquiring American BNPL player Quadpay.
Growing aversion to debt
Before BNPL, the only way to access money you didn't yet have was to take out a loan. The alternative payment solution has completely disrupted this model and it couldn't come at a better time for South Africans.
In SA, data indicates a record economic contraction in the second quarter as fallout from the nation-wide lockdown.
South Africa's unemployment rate increased to a record 30.1% in the first quarter of 2020, according to Stats SA. In addition, the United Nations Development Programme forecasts that as many as 34% of South African households are likely to exit the middle class into "vulnerability".
At the same time, economist Mike Schussler has warned South Africa's debt levels could increase to 100% of the GDP by 2024.
In fact, Visa estimates there could be a $100 billion annual shift from expensive high-end credit cards to debit cards driven by the fear of being in debt during and post the coronavirus pandemic.
The US, UK and Australia have all reported declines in credit card spending since the onset of the pandemic as customers steer clear of debt.
The challenging economic climate has increased consumer caution around taking on new debt, especially when it comes to retail. This is pushing South African consumers to seek solutions to getting what they need now while paying for it later, without incurring the high interest fees associated with credit facilities.
The democratisation of payments through the technological innovation of BNPL is enabling more consumers to have the ability to choose access to interest-free financing for their shopping.
This is particularly significant in the rapidly-evolving payments industry of the post COVID-19 environment, where a one-size-fits-all payments approach no longer suffices consumer needs. As the pandemic continues to dramatically shift and reshape customers' payments expectations, BNPL is expected to play an instrumental role, offering a flexible alternative to cash-strapped consumers together with the freedom to choose how they want to pay at checkout.
Looking ahead, as debt-averse behaviour becomes more entrenched, I anticipate the adoption of BNPL in South Africa to grow exponentially as cash-strapped consumers demand payment solutions which avoid the interest and fees associated with traditional credit payments.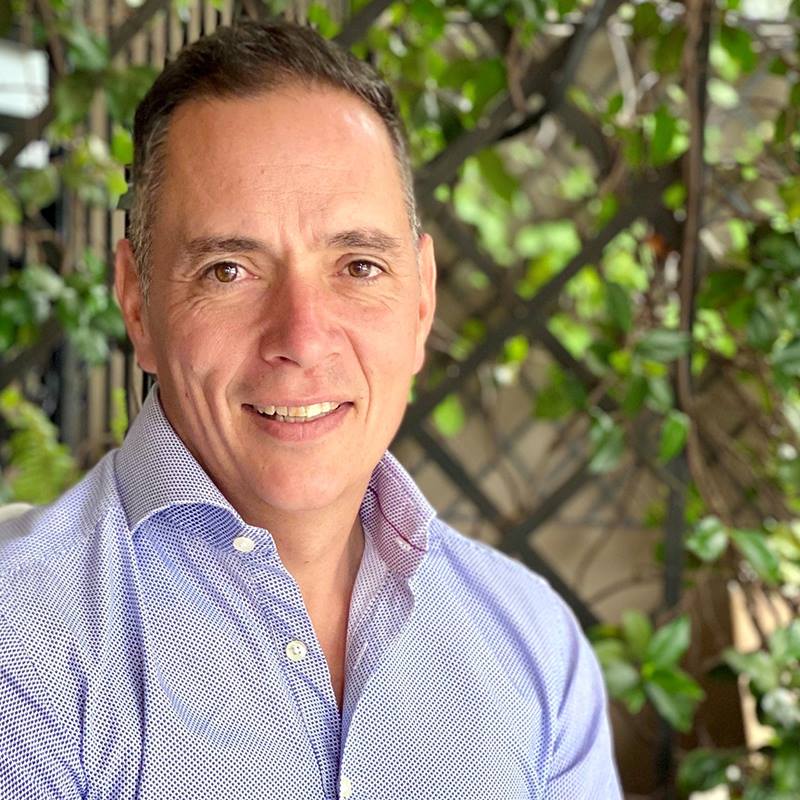 Commercial director at buy now, pay later fintech Payflex
Derek Cikes is commercial director at buy now, pay later fintech Payflex. He brings in-depth knowledge, experience and insights into the payment fintech and digital space, as well as the retail and e-commerce environment. His 21 years of financial services experience in building successful partnerships at Hollard for the banking, retail and motor industries plays a key role in delivering creative value for Payflex retail and industry partners.