Going open and digital
A digital enterprise strategy is about the culture and people inside the company.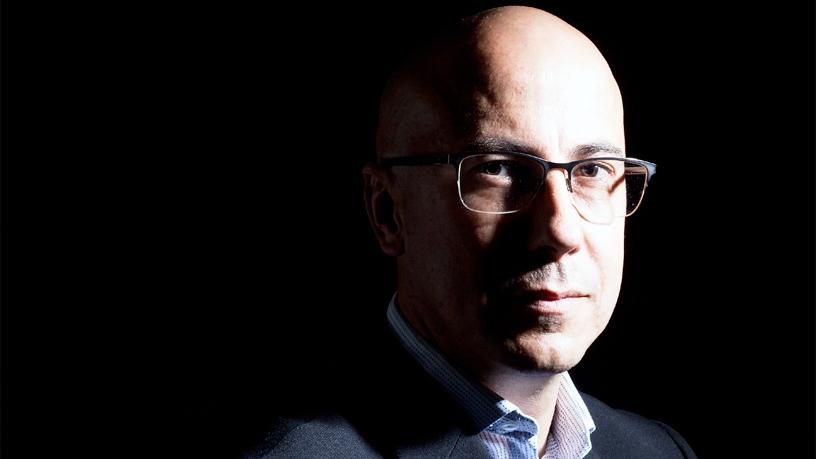 Previously, I examined the importance of embracing openness in South African business and how using an open methodology can relate to a single view of the customer. Now I will delve deeper into how to position a digital enterprise strategy built on an open environment.
Many decision-makers might feel their only focus in the current economic environment is to ensure their businesses survive. This is especially the case in the fast-moving digital environment, where the pressure is immense to remain relevant to a stakeholder base that expects everything to happen in real-time.
Whether it is responses to customer queries, or developing solutions reflecting market needs, it must all happen as quickly as possible.
Bright eyes
Often, this results in companies rushing their digital enterprise strategies and implementing the latest and greatest technology tools without giving due consideration to how those integrate with existing systems and processes. A digital enterprise strategy, whether built on open solutions or even proprietary ones, is not a silver bullet that will fix every business challenge. Instead, it is about the culture and people inside the company. Often, how a company approaches change management will determine whether the move to digital succeeds or fails.
There is no arguing the fact that there are amazing tools available to businesses. In recent years, the open approach has permeated virtually every facet of technology, resulting in solutions that can be tailored to any organisational and industry need, irrespective of the size of the company or its geographic location.
Digital enterprise strategies are not about adopting shining technology.
But, it all begins with a clear and pervasive strategy that must be understood and make business sense in the context of what the company wants to achieve from it. Digital enterprise strategies are not about adopting shining technology, but looking at the reasons behind them and creating a culture of change within the business. In fact, this change management approach and developing use cases for digital must be done prior to any significant business shift taking place.
Rushing in
Following this way of implementing a digital enterprise strategy not only makes business sense, but financial as well. Purchasing and implementing tools cost money and takes up employees' time to implement. Even worse, many of these tools are implemented and left for staff to figure out for themselves how to use them.
The frustrating thing is this should not be any different to previous approaches. For example, in the 80s when companies were implementing legacy systems, significant time was spent to train and ensure employees understood how the solutions worked. Why should this be any different today? Again, part of the reason behind this could be attributed to the pressure of having to innovate while keeping the lights on and meeting existing customer demands.
Measured approach
So, beyond using open systems and being more susceptible to change in a digital environment, decision-makers must prioritise human change management. On the one hand, executive buy-in needs to happen for digital enterprise strategies, and on the other, employees must be skilled in a different way of doing things if the implementation is to be successful.
In this age of big data, real-time analysis, machine learning, cloud computing, and so on, companies are spending millions of rands to stay in touch with trends. But, without human change management and developing a business case for implementation, there is no value to be had. Technology by itself means very little. The tools a business uses cannot create an agile environment.
Instead, it is all about creating a culture shift within the business that results in a greater understanding of what the digital enterprise strategy will do. In fact, the three legs of digital transformation boil down to change management, the business use case, and the tools. One cannot successfully happen without the other. Decision-makers need to be aware that even if they embrace open systems and digital strategies, they are still responsible to ensure it makes business sense and people know how to effectively utilise those solutions.
In my next Industry Insight, I will examine how these elements can be used to achieve a bi-modal (or two-speed) architecture within the company. After all, many are questioning whether this is simply an academic discussion or whether true bi-modal IT can be accomplished in the digital environment.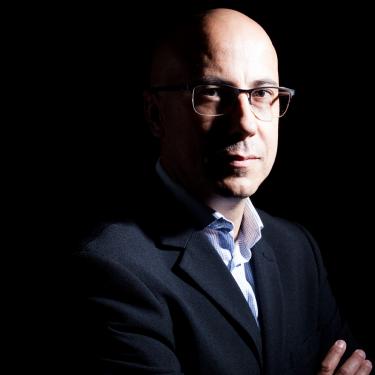 MD of Obsidian Systems.

Muggie van Staden has been at the helm of open source solutions company Obsidian Systems for 15 years. Leveraging the Linux open source way as a driving force, Van Staden has embedded a culture of innovation, relevance, dedication and collaboration in this niche software house. As an engineer, Van Staden's nature is to solve problems in unique and effective ways. As MD, he has overseen the growth in the company in both services on offer and revenue. Outside of work, Van Staden is a devoted family man and geek at heart.