Inside one of Google's San Francisco offices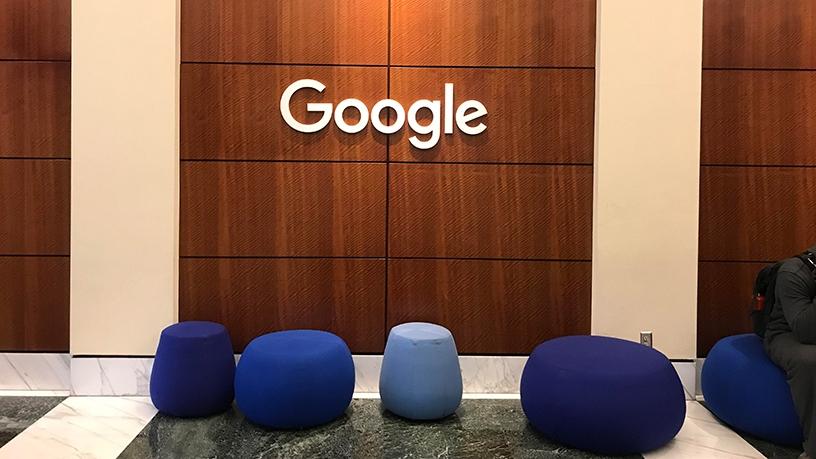 Google's offices have been depicted in modern movies, sitcoms and books as a place where the usual office rules and conventions are not upheld, and where things like slides and sleeping pods are commonplace.
ITWeb found this depiction is true. The innovative office environment focuses on increasing productivity through unusual tactics. ITWeb had the chance to tour one of the offices in the US while attending the launch of Google Launchpad Accelerator this week.
While the main headquarters are in Mountain View, an hour's bus ride from the city, there are also three buildings in San Francisco that house thousands of Google employees.
The one in these photographs houses Googlers working in business ops, sales and cloud.
This particular Google office is a normal-looking-from-the-outside building that looks like it was built in the seventies. Google was first only on a few floors and eventually bought all seven, to own the whole building as other companies moved out.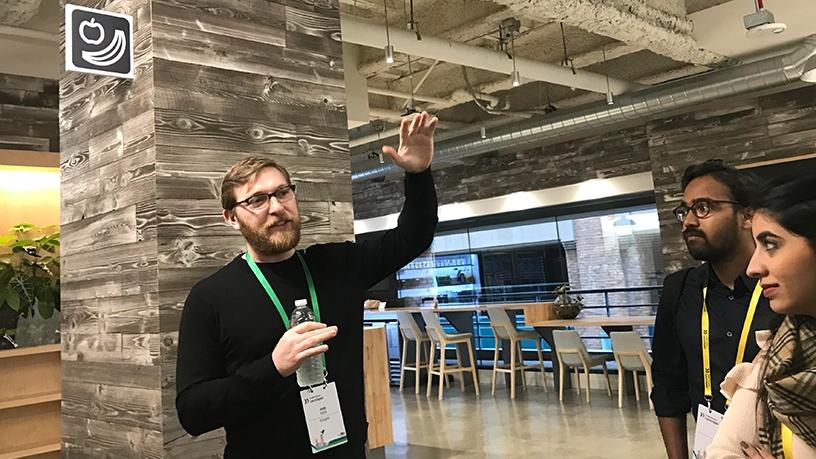 The story goes that offices had to be opened in San Francisco because Google was losing potential employees to the likes of Uber and Twitter, which had offices in the heart of the city and not outside it in Mountain View.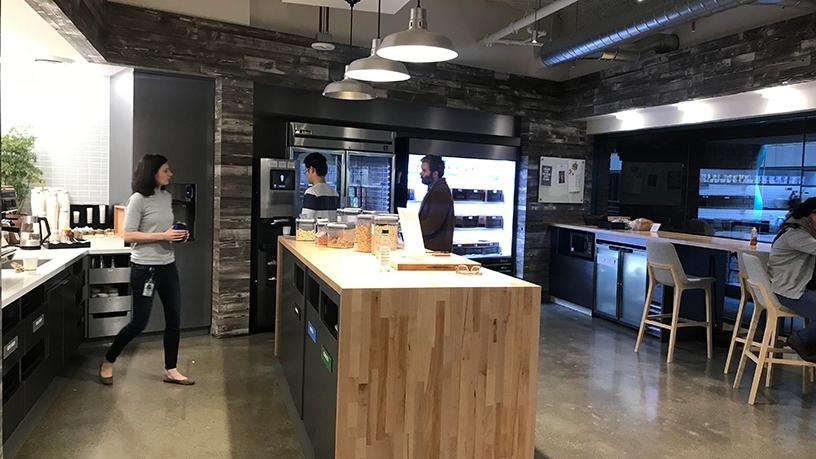 To ensure productivity, Google provides food to all its employees at breakfast, lunch and dinner, and snacks in between. Employees can help themselves from any of the kitchens dotted throughout the building. The company takes care to make sure the food that is provided in abundance is healthy. There are unhealthy options but they are not as easily accessible as the healthier choices.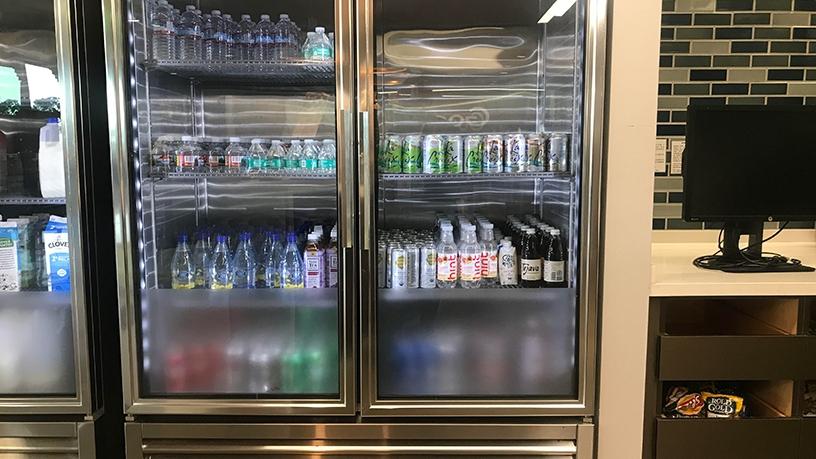 Here is an example of one of the ways Google tries to prompt its employees to make healthier choices. Water, coconut water, kombucha drinks and sugar-free ice teas can all be seen from the outside - soft drinks like Coca-Cola and Sprite are available but they are placed at the bottom of the fridge behind frosted glass.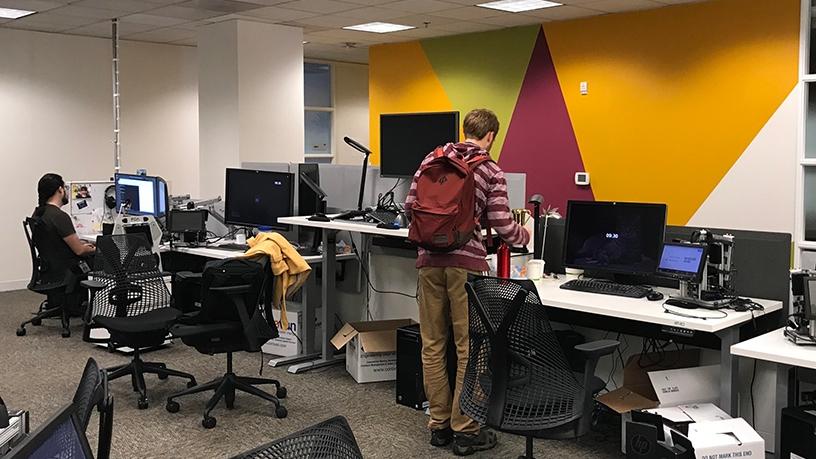 All employees are given their own desk in a normal open-plan set-up. However, they are encouraged to spend as much time away from their desk as possible so they do not get caught in a rut.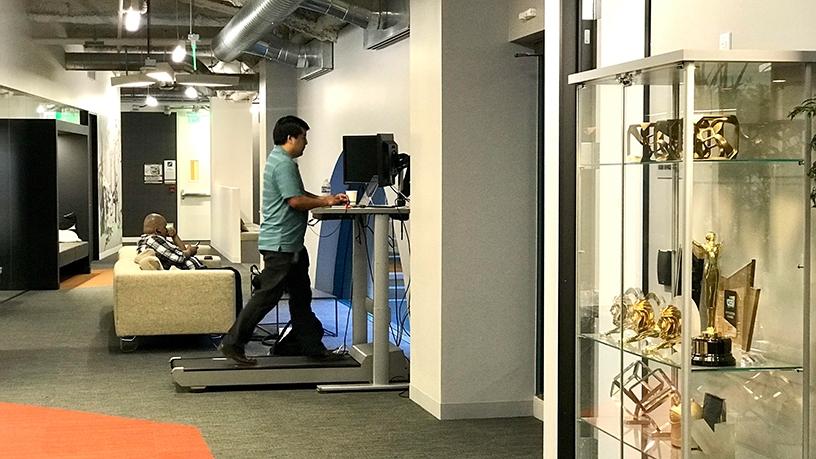 There are various places Google employees can choose to work instead of their assigned desk. There are comfortable couches along all the hallways and other inventive set-ups like this treadmill connected to a desk on which employees can get their steps in for the day.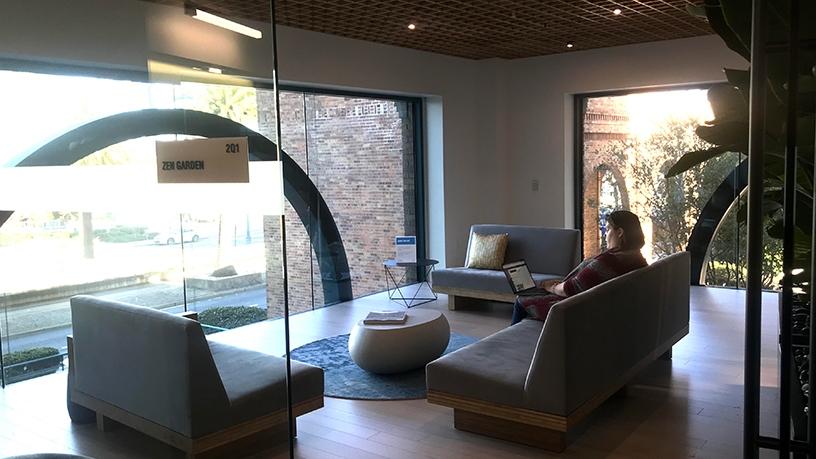 This space is a quiet room where only the tip-tap of keyboards is heard. Employees who do not want to be disturbed can come and work in here.
There are a number of different meeting rooms around the building, all various sizes and themes. Each room has a screen with a Web cam that employees can connect to other employees in offices around the world instantly.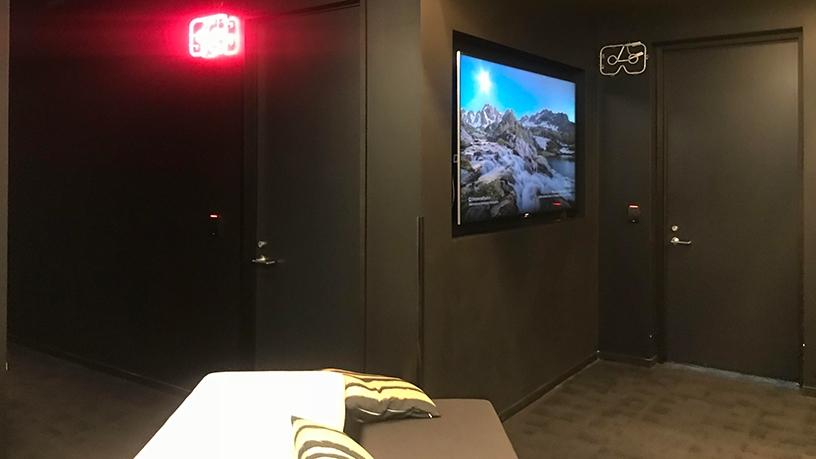 These viewing rooms are a new addition to the office building. They are specially set up to view virtual reality content, and signal that Google is taking the emerging technology more and more seriously.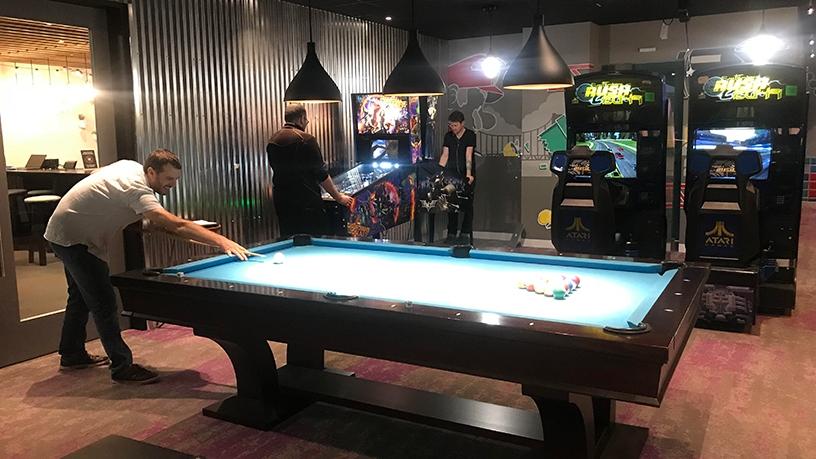 There is a games room open at all hours that employees can make use of at any point in the day to relax or take their mind off work. There is also a fully-fitted gym (it has everything except a pool) that Googlers can use to work-out in during the work day.
Google also offers a series of benefits, like free haircuts or massages, to employees. The thinking behind this is that by offering these types of 'luxuries', employees will spend more time in the office and therefore do more work. It also lowers stress levels.