Cloud migration and the 'catch-22' conundrum
A "catch-22" situation arises when companies hold on to aging, underperforming IT platforms, hoping to postpone the day when a move to cloud computing becomes imperative.
Cloud computing is changing the way we do business. It offers increased scalability, flexibility and the opportunity to easily collaborate with fellow workers, customers and other stakeholders.
Cloud computing also enables software homogenisation across the business, giving every staff member access to the same current and updated software.
Today, increasing numbers of businesses are using cloud computing services in various forms. According to Gartner research, by 2022, almost 90% of all businesses will operate in the cloud to a greater or lesser extent.
While the remote-working trend has largely driven many organisations to adopt a cloud-based philosophy, it has also given them access to the big business benefits of increased processing power and improved data storage capacities.
However, as important and worthy as investments in cloud technologies are, there are challenges associated with cloud-migration moves.
For example, in their haste to adopt cloud-based solutions, some companies are putting their remaining traditional on-premises infrastructures in jeopardy by placing scheduled network updates on the back-burner.
Conversely, other organisations minimise their cloud migration efforts in a bid to extend the life of existing traditional network assets in order leverage capital investments in them.
The nett result is an increase in obsolete and unpatched devices containing software vulnerabilities with a number of networks exposed to information security threats.
In most cases, the advice of specialists is necessary to assist organisations in the planning phase ahead of their cloud journey.
As acclaimed research scientist and author Daniel Hein says: "if your business isn't prepared to deal with the challenges of cloud migration, then it could be costly and dangerous for you and your data."
In short, outdated hardware and applications create vulnerabilities, making them easy targets for hackers whose goal is to infiltrate these increasingly-flawed networks.
There are other circumstances that can impact cloud migration and help prolong the life of outdated infrastructures.
For instance, some organisations take the view that cloud migration, with the addition of new cloud assets and networked devices, will introduce a significant degree of complexity into their IT operations.
They then plan for any cloud migration activities to take effect only after existing IT staff have reached the skill levels required to manage, integrate and maintain the processes.
Moreover, the upskilling of these employees is often seen as an addition to their current responsibilities for on-premises IT management and maintenance which may suffer as a result.
Research findings reveal that more than 50% of companies find cloud migration more difficult than expected, with projects exceeding budgets and missing completion deadlines. This is particularly true for organisations burdened with older on-premises implementations.
This creates a "catch-22" situation with businesses holding on to aging, underperforming IT platforms, hoping to "postpone the evil day" when a move to cloud computing becomes imperative.
However, as many network managers will confirm, the older the technology, the more costly it becomes to effect an update or repair. Therefore, a reliance on outdated solutions will negatively impact business agility and limit an organisation's ability to adapt quickly to market changes − such as the work-from-home movement.
Similarly, such an imprudent strategy will also impair an organisation's capability to respond rapidly to changing customer demands.
Of course, there are isolated instances where cloud migration may be delayed by special circumstances, such as a reliance on proprietary technology which, for legal reasons, may be unable to be deployed to the cloud.
Against this backdrop, making the move away from a traditional IT environment to cloud computing must be seen as a major step, with decision-making certain to impact the company from many aspects, including − but not limited to − bottom-line profitability and medium- to long-term growth.
As Ron Lopez, executive vice-president of NTT, notes in a published statement: "The network is the platform for business digital transformation. It needs to be ubiquitous, flexible, robust and secure to adapt easily to business change, while increasing the maturity of the operational support environment."
In this light, businesses are best advised to take the earliest opportunity to appraise strategies related to their network and security architectures, and review plans for operating and support models. The objective should be to better manage operational risk and achieve a degree of maturity in operational support structures.
In most cases, the advice of specialists is necessary to assist organisations in the planning phase ahead of their cloud journey which needs to be a smooth and seamless experience.
As eminent IT industry luminary Josh LeSov says: "The biggest challenge companies face when migrating to the cloud is their preparedness. You need to work with a seasoned implementation team that has strong project management skills, system experience and industry expertise.
"Additionally, this team needs to be able to stick around after the implementation is done since on-going support is always required."
Full visibility into an organisation's IT infrastructure before, during and after cloud migration is imperative, as is the adoption of modern technologies and techniques in order to eliminate potential pitfalls in the process which might otherwise compromise data, applications and day-to-day business activities.
Importantly, with budgets under ever-increasing pressure, costs must be accurately predicted and expertly managed. It is vital for in-house and consulting teams focusing on IT, security and operations to "be on the same page" in order to create a successful cloud migration blueprint.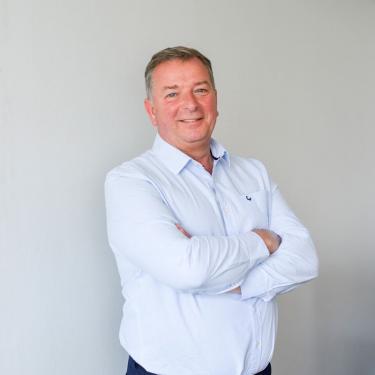 Director, Duxbury Networking.

Paul Stuttard is a director of specialist distributor Duxbury Networking. Currently Cape-based, he has been with the company for 29 years and has extensive experience in the IT industry, particularly within the value-added distribution arena. His focus is on the formulation of future-oriented network optimisation strategies and business development objectives in collaboration with resellers and end-users in Southern Africa.