Security, software skills top demand list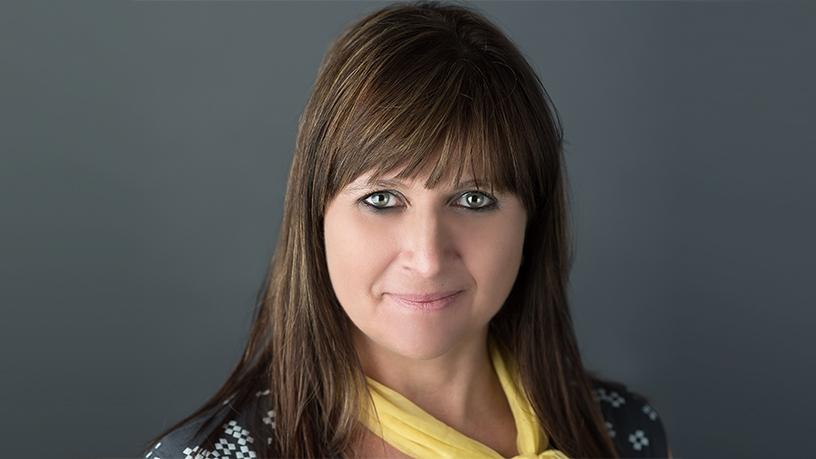 More than 40% % of organisations are having difficulties filling vacant ICT positions, particularly information security roles and software engineer roles.
These were some of the findings of ITWeb's Skills Survey that was held in partnership with ICT certifications provider CompTIA to identify ICT skills shortages in the local ICT ecosystem.
According to survey respondents, who are largely senior-level ICT decision-makers, the hardest to fill vacancies over the past 12 months have been information security, with 19% of respondents identifying this area. Software engineers and technical support are the positions next most in demand, with each cited by 14% of respondents.
In addition, although artificial Intelligence (AI) is in its infancy within business applications, 9% reported that they had been unable to fill an AI-related vacancy.
Right skills, right time
Loraine Vorster, VP of Business Development Africa at CompTIA believes that having the right ICT skills at the right time is a challenge for most local organisations.
"Our customers are reporting a continued loss of experienced skills to emigration and other industries, and not necessarily to competitors. A growing skills gap at the experienced level is of grave concern and requires companies to focus on upskilling existing employees to fill these gaps," she adds.
However, a lack of suitably skilled candidates is the predominant reason the vacancies had been unfilled, with 44% of respondents choosing that option.
The inability of the organisation to pay enough to attract the much-needed talent was the second most chosen option, and a lack of work experience was the third reason.
Asked which skills were generally lacking within their existing employees, 29% of respondents cited practical technical skills. When it comes to non-technical skills, 18% said employees lacked the ability to manage their own development, while 16% identified a lack of management skills and 10% believed their employees lacked problem solving skills.
According to a report by research firm Gartner, as most global organisations undergo the digital transformation revolution, 70% of employees have not mastered the skills they need for their jobs today, with 80% of employees lacking adequate skills required for their current and future roles.
Planning ahead, the skills identified as being most crucial in the next 12 months were software development, cloud, and information security.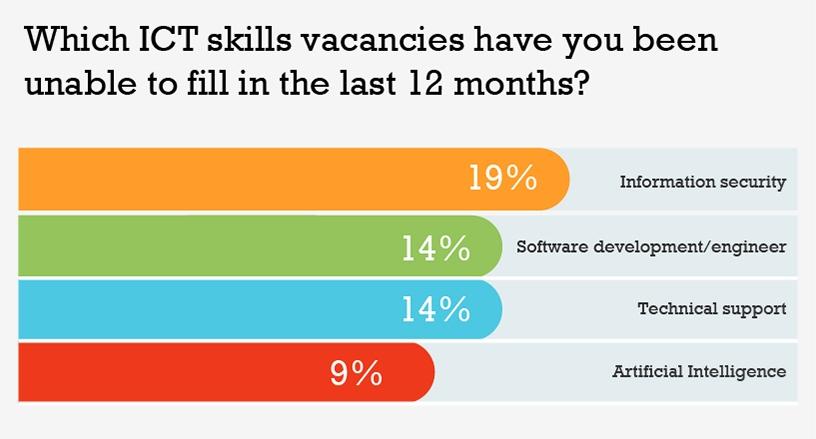 Upskilling employees
The positive news for current employees, was that 58.9% of respondents were trying to solve the challenge presented by a lack of suitable candidates for these vacancies by upskilling existing staff members.
This correlates with the wider need to upskill employees in general, as technologies evolve and become more complex. In fact, 77% of respondents identified the need to sharpen internal skills of current employees as increasing; 20% said the need was static and 4% said the need was actually decreasing.
The majority of respondents said they were taking steps to overcome the ICT staffing challenges by upskilling existing employees (59%); using additional recruitment methods such as headhunting (18%) and increasing the salaries offered for these positions (13%).
While training and upskilling were seen as reliable ways to grow existing employees, when it comes to hiring students, the majority of respondents wanted experience rather than youthful enthusiasm. Some 63% of respondents said they hire less than five students or graduates per year.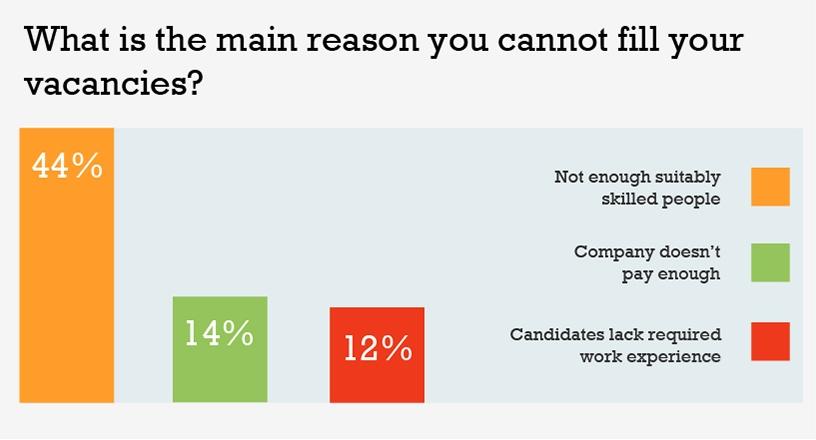 Skills gap
More than half of the respondents had never done a proper skills gap analysis.
CompTIA says where a skills gap is identified, its partners have reported an increase in training and upskilling their employees, with a particular focus on cloud and security skills.
"As technology evolves, so does the need for business and employees to keep up. Gaps in skills not only hold a business back from achieving further success, but negative impacts are felt in key business areas by most companies," notes Vorster.
Discussing the preferred methods to upskill their employees, 29% chose informal on-the-job training, 31% opted for self-study methods, 25% preferred certification and 12% select off-site classroom training, while 4% said on-site classroom training.
"It is certain that without efforts on multiple fronts, the outlook for progress in the ICT skills gap is bleak. Organisations should partner with a professional authorised training partner to work together on addressing the skills gap and offer continued support and assistance," Vorster concludes.