More electric semi-trailer trucks head to brewery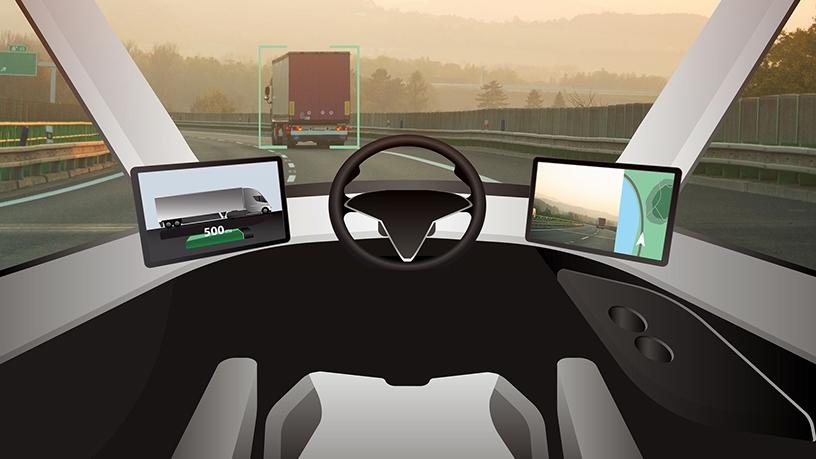 The Council for Scientific and Industrial Research (CSIR) has commissioned five more performance-based standards (PBS) smart trucks for brewer AB InBev, as part of the national smart trucks pilot programme.
The pilot project was introduced by the CSIR with support from the Department of Transport, as a subset of the Road Transport Management System (RTMS), to increase heavy vehicle safety and road transportation efficiency in SA.
PBS vehicles are designed to perform tasks as productively, safely and sustainably as possible.
While they are not driverless, the electric semi-trailer trucks are equipped with semi-autonomous technology, including enhanced autopilot, automated braking and lane departure warnings, designed to enable crash prevention, enable safety, mobility and environmental benefits. Some are equipped with continuous real-time connectivity to all system users, notes the CSIR.
There are currently 25 PBS operations across SA, representing 270 PBS trucks which operate within large local transport companies such as SG Coal, Super Group, Unitrans, Buscor and Barloworld Logistics.
AB InBev, which previously had six trucks from the CSIR, uses the now 11-strong fleet to transport its drinks to various parts of the country.
Reducing accidents
Since the inception of the pilot project, the council says companies have reported a 39% reduction in crashes, and an average 12% reduction in fuel consumption; and as a result of increased payload efficiency, the companies have also seen a significant reduction in trips per year.
"The primary objectives of the PBS programme is to improve logistics efficiency by increasing productivity and reducing the costs associated with transporting raw materials and goods, minimising the cost of delivery to customers," explains Anton Steenkamp, CSIR researcher.
"A significant spin-off lies in the enhanced safety features inherent in the design of these vehicles, due to the strict rules governing participation in the programme. Commissioning, which follows design implementation, involves inspecting the vehicle to ensure it has been manufactured according to the approved design specification. This specification is the result of an extensive computer simulation process to ensure the vehicle's safe performance on our roads."
The safety aspect, he adds, comes from how the vehicles are assessed, in that they undergo a detailed vehicle dynamics simulation exercise to optimise their safety performance. Normal trucks do not undergo such an assessment and are not, in general, as safe.
"The increase in productivity comes from the fact that novel technologies incorporated into them such as steerable trailer axles, improve performance and allow these special trucks to be longer and heavier than conventional trucks, allowing them to carry more payload per trip, which saves fuel, emissions and reduces the number of trucks on the road. However, these trucks are highly monitored, and require highly trained drivers, and only operate on dedicated routes where they have been deemed appropriate to operate."
The South African transport logistics sector is the backbone of the economy, representing 11.8% of the country's GDP, or R499 billion, in 2016. Road freight transport is essential to logistics, as approximately 85% of general freight is transported via this mode.
However, the Department of Transport says logistics safety and efficiency in SA has long been overlooked and neglected, which has led to rising costs and excessive road fatalities compared to global standards.
PBS vehicles, according to the department, have proven to have a drastic positive impact on the cost of logistics, emissions, safety and infrastructure protection. The pilot programme, which is now in its final phase, was launched following the success of the Australian PBS programme, as well as experience gained from New Zealand and Canada.
"The project has shown significant improvements thus far, with a significant reduction in the crash rate of PBS vehicles versus the RTMS-certified baseline fleet. Significant financial savings have also been recorded with a weighted average reduction in trips of 28.5% and an average 11.8% reduction in fuel consumption.
"The project has thus far shown the possibility, in conjunction with RTMS, to decrease the transportation GDP by as much as several percentage points given mass adoption which directly translates to savings per annum to the South African economy in the billions of rand," according to the Department of Transport.
The CSIR says its experts play an active role in the smart truck review panel, assisting in approving new truck and trailer combinations, and advancing the development of the pilot programme.
"Ultimately, the CSIR envisages a future in which PBS trucks play a specific role in the freight transport network, operating in an integrated manner with conventional trucks and rail freight, especially because SA has more than 300 000 registered heavy vehicles, and of these only 270 are smart trucks. Nonetheless, learnings from the smart truck pilot programme on best practice in heavy vehicle design and operation have already started to influence conventional heavy vehicle operations, especially from a safety perspective," concludes Steenkamp.