Crimson brings Ivy League varsity prospects to SA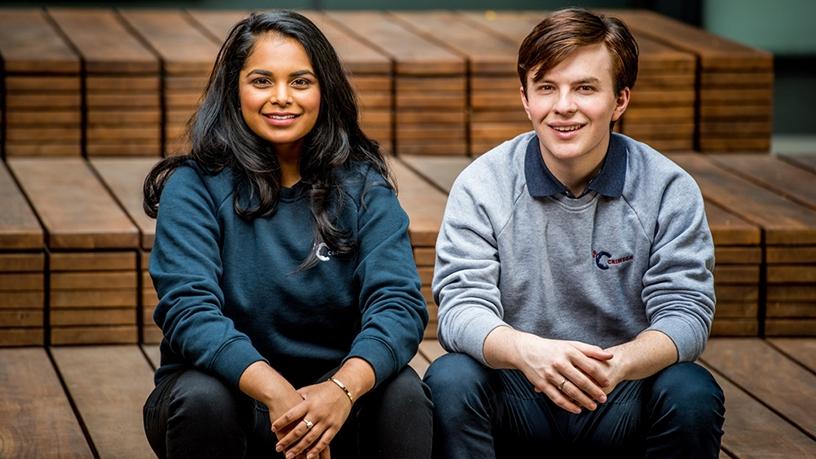 Global online education consultancy firm Crimson Education has officially launched in South Africa.
Started in New Zealand in 2013 by then 17-year-old Jamie Beaton and South African-born Sharndre Kushor, Crimson Education is an online education and mentoring company that provides support to high school students applying to do their undergraduate at top US and UK tertiary institutions.
Duncan Parsons, country manager of Crimson Education South Africa, says the online system provides admissions support into UK and USA institutions, personal support, curriculum tutoring, as well as standardised testing to prospective learners.
"Learners on our programme are connected with an online team of mentors from the US and UK institutions that they want to go to for online guidance. The team of mentors are those who have walked similar educational and career paths. Through this the system demystifies the application process to top-ranked universities in the US and UK, making them more accessible to anyone with an internet connection," he notes.
"The online mentors put together individualised plans that cover everything from academics and essay-writing to leadership opportunities, extracurricular and career mentoring."
Parsons adds that South African students are underrepresented at the top universities in the world. According to figures from EducationUSA, only 0,1% of South African university applicants go on to study at US institutions after matric.
"There is familiarity with applying for postgraduate studies abroad, but limited awareness of the huge value and opportunity that undergraduate programmes offer. While funding is certainly a barrier to entry, many strong candidates are overwhelmed by the complexity and unfamiliarity of the application process before they even get to applying for financial aid," says Parsons.
According to the company, Crimson students around the world have collectively received 102 offers to Ivy League schools and 37 to Oxford and Cambridge universities. Parsons hopes to replicate these numbers locally by starting to work with students from grades 9 and 10 to build comprehensive and competitive applications to some of the top 50 universities in the world.
"So far, our local team has held in-person seminars in the Western Cape, Gauteng, KZN and Eastern Cape, and we've met students from more than 40 schools in those provinces. We have also met with prospective students from other SADC countries. Although SA is the first country in which our service is available in Africa - our online mentoring enables students to access support from anywhere, so long as they have access to the Internet. Beyond that, we are aware that studying overseas is expensive and know that this is a barrier to many families, so we support students in accessing financial aid and sporting scholarships," he added.
Co-founder Kushor says there is definitely a market for such services in SA. "There are many outstanding schools in South Africa that are filled with talented, ambitious students. If a student has overcome challenges, shown real initiative and innovative thinking, they're an ideal candidate for a US university.
"We are often asked whether the national senior certificate or independent examinations board is a credible enough certification for students to apply for US and UK universities. The answer is yes, absolutely. There needs to be a strong understanding of the value that overseas networks can offer to students. The top-ranked universities in the world are extremely competitive; most have acceptance rates under 10%, but are worth it."
Crimson is available in 14 other countries including Australia, Ireland, Germany, Switzerland, Singapore, Vietnam, Thailand as well as Russia. The system has relations with eight Ivy League universities such as Harvard, Yale and Princeton.
Interested parents and learners can visit www.crimsoneducation.org to find out more about information seminars and consultations.