IOT.nxt partners with hardware giant Dell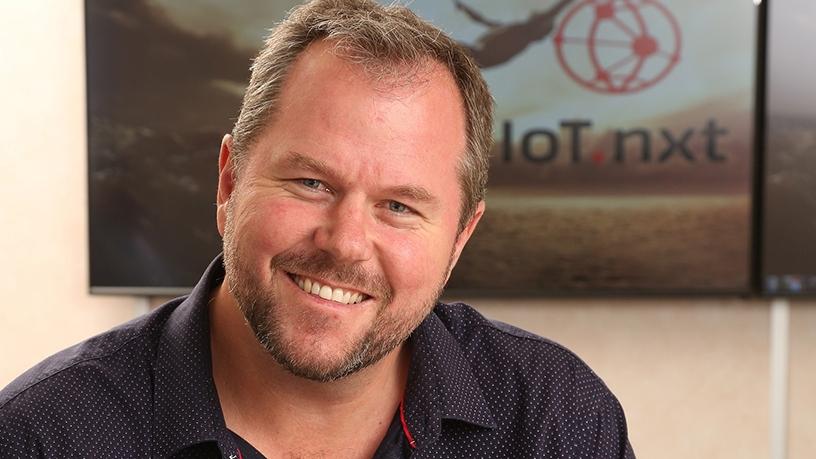 Gauteng-based Internet of things (IOT) technology innovator IOT.nxt has announced a strategic partnership with computing hardware giant Dell in a deal that will see the launch of 'IOT in a box'- a solution that aims to fast track businesses' ability to deploy IOT solutions into their operations.
IOT.nxt chief executive officer Nico Steyn the partnership is one that is mutually beneficial, "IOT.nxt's edge IOT gateway, the Raptor, has been combined with Dell Gateway technology to develop what we call 'IOT in a box'. It provides an off-the-shelf solution suitable for any company in any industry. With this solution companies can quickly see a return on investment and achieve digital scalability. It will allow them to fast-forward unlocking efficiencies and drive earnings.
"Dell is extremely specialised around hardware technology they have developed at the gateway level. This tech is also supported by Dell globally which means we have worldwide access for our product and we can leverage off the global support footprint as well. What IOT.nxt brings to the table is technology that allows us to quickly enable the gateway, the hardware. Additionally through our software, we allow it to get intelligence at the edge and to deploy into verticals in multiple industries and also have that same Dell box perform multiple functions as a result of our technology."
Steyn adds that the 'plug-in-and-play' solution will be available to the mass market. "The association with the trusted international brand like Dell is also likely to drive rapid adoption as companies know that their implementation will be supported by the company's vast offering."
Ben Vernooij, IOT and embedded computing solutions lead for Dell EMC, adds that Dell has developed partnerships to help customers rapidly implement IOT solutions, which is exactly what the Dell Raptor will deliver. "Customers can now speed up their IOT projects and make sense of the volumes of data produced at the edge."
The IOT in a box solution will be distributed by Axiz, a firm that has footprint across eight countries in Southern and East Africa - with Axiz executive Terence Barter adding that the firm expects a strong demand for the solutions across all distribution networks.
Steyn articulates that the company will definitely capitalise on the cross-border footprint. "We really want to tap into the strength of the distribution channel. The distribution channel has the infrastructure and the capability to distribute the product en masse and essentially what we have done is by abstracting the IP and having all of that reside within the cloud we are able to auto provision and self-authenticate.
"Through that process we now make this an accessible product to the broad-based market. From that perspective we will leverage distribution channels globally on the basis of what we are doing here in SA and will look to those partnerships with distribution and what we have now done with Dell to help us and compliment what we have built and that way take this product to global markets.
"We are also in negotiations with the Dell OEM team with the objective of deploying our Raptor technology as a micro service on the Dell OEM product and on that basis not only leverage Dell but also the global distribution network that Dell has," noted Steyn.