Absa joins Sovrin Foundation in blockchain, security push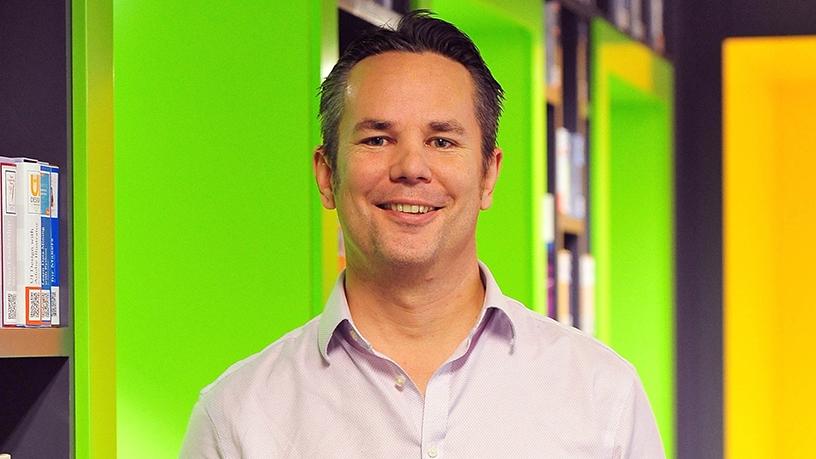 Absa Group has joined the global Sovrin Foundation as a founding steward.
The move will see the bank gain access to Sovrin's self-sovereign identity (ID) platform, which uses distributed ledger technology, to enhance data security for clients.
Absa says it is the first bank in Africa to become a founding steward for the Sovrin Foundation, a global non-profit organisation for self-sovereign digital ID.
The foundation operates as a public utility designed to provide permanent, private and trustworthy digital ID for any person or organisation, using distributed ledger technology or blockchain. Its ID platform provides a lifetime portable ID, by allowing the holder to store and share verifiable credentials in a privacy-protecting way.
Absa says using Sovrin's decentralised distributed ledger technology will help it simplify ID challenges and enable clients and employees to store and update their personal information, such as FICA documents, in a self-sovereign digital ID 'wallet'.
This will lead to lower financial transaction costs, protecting personal information and limiting opportunity for cyber crime, it notes.
"Self-sovereign ID, the emerging answer to the myriad challenges associated with ID management, has the potential to not only revolutionise how we manage and secure our personal information, but also to play a key role in driving financial inclusion in Africa," says Andrew Baker, chief technology officer at Absa Group.
"Self-sovereign ID means people and businesses can store and update their ID data in a digital 'wallet' on their own devices, and share it efficiently and securely with those who need to validate it. By using digital signatures and distributed ledger technology, this addresses the many gaps and challenges in securing and verifying ID-related information online, a problem inherent to the Internet since it was first developed."
Self-sovereign ID holds particular significance for banks, which need to be able to check eligibility of customers and regularly keep critical information such as proof of address and ID documents up to date, for regulatory purposes. In the long run, users will be able to securely share their online IDs with other entities, such as home affairs, airlines and other banks; however, this would require industry-wide adoption, the bank adds.
In a digital economy, individuals and businesses need to establish secure, private and trusted transactions, but according to Sovrin, the current centralised online ID system is flawed and open to misuse and fraud, resulting in a sharp rise in data breaches globally.
"In 2017, more than 2.9 billion records were compromised from various security incidents across industries. These damaging and costly security breaches are a consequence of the Internet being developed without a true IDlayer. To address this infrastructure flaw, the Sovrin network was purpose-built to add the missing ID layer to the Internet and provide a complete approach to ID from the distributed ledger to device, making secure and private self-sovereign digital ID possible," notes Sovrin.
Adrian Ho, analyst at Ovum, says in addition to blockchain's inherent security benefits for the financial sector, it can provide a platform for online ID that is unalterable and more efficient than other forms of ID.
"Sovrin's platform provides banks with the full view of the customer's ID documentation, helping with adequate verification of their information, eliminating a lot of the in-between intermediaries, resulting in reduced compliance costs.
"The second benefit is speedier transactions, payments or settlement. Here both bank and individuals benefit. Additional benefits include reduced errors in trading and other banking activities," explains Ho.
Research firm Smithers Pira forecasts the global market for personal IDcredentials in 2018 will be valued at nearly $9.50 billion, with this amount expected to increase to $10.66 billion in 2023.
Heather C Dahl, executive director of the Sovrin Foundation, explains: "With Absa's approval as a founding steward, we are a step further toward transforming the way we use the Internet into a place where IDs and transactions are verifiable and trustworthy, and the full potential of digital commerce and services can be unleashed."
First National Bank and Nedbank say they will not consider joining the Sovrin Foundation.
Cross-sector collaboration
The Sovrin Foundation says its self-sovereign ID network is based on emerging standards from the World Wide Web Consortium, which standardises the format of digitally-signed credentials.
The foundation expects its decentralised distributed ledger technology for secure online IDs to drive substantial innovation across several sectors.
Data security firm Global Consent and technology giant IBM also joined Sovrin Foundation as founding stewards.
Having joined early this year, IBM plays a partner role by collaborating with other Sovrin founding stewards to create, operate and maintain the foundation's decentralised digital ID network.
"We believe the adoption of blockchain is an opportunity for a new trust model to take hold where individuals and organisations can securely share private information and credentials without an intermediary," said Marie Wieck, GM of IBM Blockchain, at the time.
"Through our partnership with Sovrin, IBM can help individuals and organisations accelerate adoption of self-sovereign identity standards as a critical component for responsible data stewardship."
Almost 40 organisations globally are founding stewards, including Singapore-based aviation IT solutions provider SITA, US-based digital certificate security firm DigiCert, Deutsche Telekom and US law firm Perkins Coie.