SA firm develops tech to improve mining safety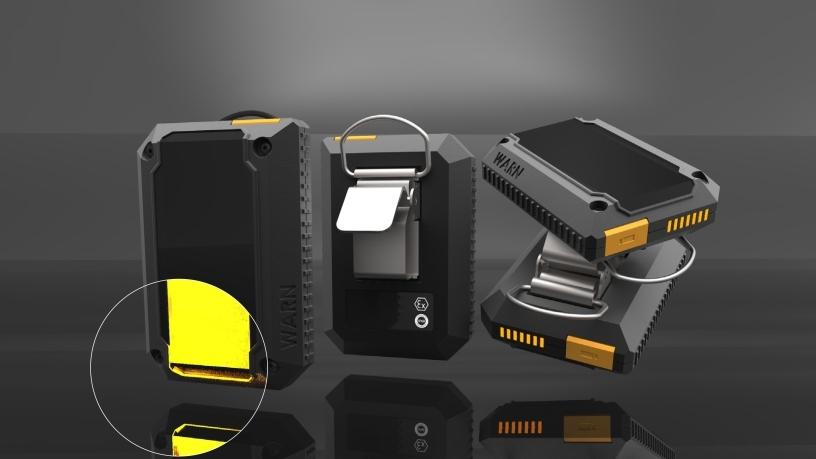 Local mining safety solutions firm Advanced Communications has what it calls next-generation technologies aimed at improving communication and tracking of underground mining operations.
The company has developed two technologies. The first is a wireless alert remote notification (WARN) device; an early warning tool assigned to each miner, to alert them to surface, or to get to a refuge bay immediately, once danger is known.
It has also developed Kutta Radios, a wireless medium-frequency radio system aimed at tracing underground miners, whether mine power is on or off, using radios, cables, wires, tracks and pipes to create communication paths that extend for kilometres underground.
Mine safety is of increasing concern in SA, with mining minister Gwede Mantashe recently calling on mines to dramatically improve safety conditions for miners, following the deaths of six miners after a fire broke out at the Palabora Mining Company in Limpopo.
In early February, 995 miners were trapped underground, following an electric cable outage at Sibanye-Stillwater's Beatrix gold mine in Welkom. All the miners later resurfaced with minor cases of dehydration and exhaustion. In May, seven miners were killed at Sibanye-Stillwater's Masakhane mine after being trapped underground for two days.
The death toll in mines this year has reached 54, with SA reportedly heading towards the deadliest year in the mining sector since 2012. Mine unions have expressed concern that there are no functioning backup plans for evacuation of miners who are trapped underground.
Yoni Margalit, MD of Advanced Communications, says many miners lose their lives because it takes too long to warn people underground, if they can be reached at all, making a quick rescue plan almost impossible.
"Advanced Communications has sourced advanced radios which use the mine's existing metallic and conductive infrastructure to create reliable communication paths underground that extend for kilometres. This allows the mine to have a backup radio system that works whether mine power is on or off and even through obstructions.
"Furthermore, we have locally developed the WARN device, which ensures each miner is able to receive warnings immediately underground, no matter where they are, whether existing communications are functioning or not. These are wearable pager-like devices that alert each miner to an emergency incident by vibrating, flashing and, using medium-frequency, allowing them to evacuate without delay," explains Margalit.
The WARN device, he adds, receives an emergency medium-frequency signal sent by magnetic induction from a transmitter on the surface. This means the signal is sent through the existing metallic infrastructure underground and is not dependent on any communication cabling.
"The Kutta Radio works like a push-to-speak walkie-talkie, using medium-frequency radio systems that do not go through cabling but rather through metallic infrastructure. The radios fulfil the Mines Health and Safety Act requirement for a disposable secondary, wireless communication system."
The unreliable 'mining telephone' and leaky feeder systems currently used by most mining firms only reach developed areas within the mine and are often compromised in underground catastrophes like fires and rock falls, notes Margalit.
The communication radios are already being piloted by Mines Rescue Services, a global private sector, non-profit organisation in SA that provides resources and expertise for effective emergency services, to ensure improved communication between members of its team during rescue operations.
"Technology like this could have been used at the Palabora Mining Company where miners unfortunately lost their lives when a fire started on a conveyor belt underground," says Margalit.
"Once the smoke could be seen by logistics workers, they began warning people to get to the nearest refuge bay but, unfortunately, when a catastrophe like this occurs, the first thing to go down is communication. These miners could have been saved by carrying a warning pager that would receive a warning signal regardless of whether the mine's communication infrastructure was functioning or not."
Mining solutions company Guduza System Technologies created similar battery-operated communication technology used by miners as a rescue lifeline. However, the 34-year-old solution cannot be incorporated into the mine's current communication infrastructure.