Inside Facebook's London offices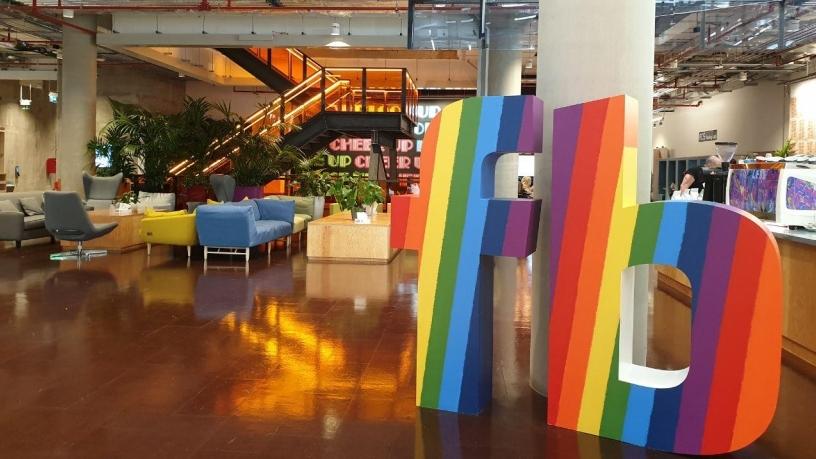 On a visit to London, ITWeb got the chance to visit one of Facebook's offices and take a tour of what it is like to work out of the UK for the biggest social media company in the world.
The 247 000 square foot office in Rathbone Place is mostly home to teams of engineers and developers, as well as a dedicated incubator space for start-ups (called LDN_LAB).
Currently, Facebook has two offices in London, and by the end of this year, will have 2 300 people working for Facebook in the UK across both spaces.
Facebook CEO Mark Zuckerberg has said the company's work is only 1% done, so all the offices around the world are designed to reflect that, with no ceilings and exposed conduits to create a look of 'unfinished-ness'.
The London Facebook office has developed some of the social media company's most significant global products, including Workplace, Facebook's enterprise collaboration tool. Facebook's London VR team is building core software products, services and applications for Oculus.
The London office is also home to the engineering team responsible for the safety and security of the global Facebook community.
The company says when entry-level engineers join Facebook, they are not hired for a specific team, but go through a four- to six-week bootcamp, when the different engineering teams show the work they do. At the end of this process, the engineer joins the product team that most aligns with the person's aptitude and interest.
In July, the social media firm announced it would expand its investment in London by acquiring nearly 600 000 square foot of new office space across two buildings in King's Cross.
The new building, set to open in 2021, will be able to house another 6 000 workstations; however, Facebook has not confirmed how many jobs it will create.
At the announcement of the new King's Cross office, Facebook head of global real estate Rob Cookson said: "The UK is one of the best places in the world to be a technology company, and Facebook has benefitted from that since we arrived in 2007. Our base in London has grown from four people to become our biggest engineering hub outside of the US."