Innovation - where are investments going?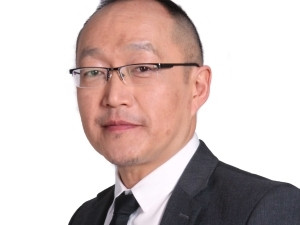 Start-ups with new and innovative ideas need money. This generally sees their originators approaching venture capitalists and investors for financing.
According to Dion Chang, CEO of Flux Trends, having some idea of funding trends and where most of the venture capital is going may be a good starting point. Chang was addressing delegates on the first day of the SA Innovation Summit taking place in Cape Town this week.
Unpacking how money was invested in Silicon Valley in 2014, he highlighted three big trends in terms of what businesses people are backing. A big chunk of money went to companies disrupting how people save or invest, said Chang, continuing that the tech disruption in this space is also changing who is actually investing the money.
He cited an app called Robinhood, which targets millennials and teaches them how to save as an example, mainly because the concept was partially funded by actor Jared Leto and musician Snoop Dogg.
Another big area of investment, according to Chang, is gadgets that make life simpler and make it easier for people to be healthier. One of these investments saw the development of a Bluetooth device to help users find their keys, he added.
"Apps remain popular. With one of the app-based start-ups that secured big funding in 2014 being a car-sharing service," he said. In line with this, Chang noted how new technologies like drones, driverless cars, robotics and 3D printing are set to change the marketplace and are where real innovation is set to happen.
"We are moving into an era of trans humanism, when technology and humanity start merging. If the question is how to deal with this, the answer is innovation."
What these spending trends demonstrate is a real need for solutions-based innovation, concluded Chang. "This is key - it is about solving someone's problem or taking one step out of a process. If you can make things seamless and easy, you will be successful."