Viewpoint: The contact centre is a goldmine of customer information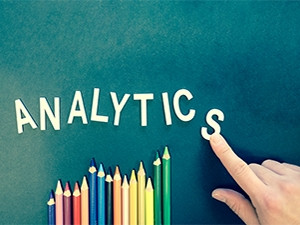 Standing out from the competition and being an outstanding customer service organisation is a goal many businesses hope to attain.
Big data and analytics and the increasingly sophistication of both business intelligence and artificial intelligence technology are a means to attain this status.
The contact centre especially offers businesses greater insight into the consumer. As Manish Bajaj, country manager for India and the Middle East at Ocular Technologies' software partner, Aspect, highlights: the contact centre is a goldmine of customer information.
Talk in the contact centre - whether via phone, social media platforms, text and more - is a conversation between customer and company that is priceless.
Bajaj notes: "Just think about customer data from the day the relationship with a brand started: historical conversations, customer's appreciations and complaints on social media, history of voice and chat conversations with agents and so much more, residing in one central place. And add to that the history the connections built over other touchpoints like kiosks, Web sites, portal logins, payments made, issues faced, and more."
In his blog, "Use conversations in the contact centre to build strategic differentiation", he points out some of the intelligence tools that can add value:
* Speech analytics - this can be used to improve the customer experience, identify knowledge gaps and areas in which the agent might require more training. It can also identify which agents are passive or proactive, what they can handle and where they have difficulty. Speech analytics can push agents with messages to respond aptly when on call and much more. On the customer's side, it can gauge customer emotion and satisfaction by analysing their voice, tone, silence patterns, and more. It can be used effectively to identify the success of a campaign as well.
* Self-service analytics - IVR has evolved from voice to text and has started taking prominence again as customers prefer texting and messaging over talking in today's self-service world. Analysing this data can produce valuable insights from basics like accurate caller identification to the reasons for calls, improvement in call flow, and more.
* Cross channel analytics - Customers today don't reach an organisation through just one medium. Armed with smartphones they can call, e-mail, chat, use social media or use mobile apps and a host of other sources to make contact. The data flowing in from each of these channels contains valuable customer insights. Cross channel analytics offers the ability to identify and evaluate the various channels that customers use to interact with them and to determine which channels to use to optimise interactions with their customers.
* Predictive analytics - Predicting customer behaviour is key to identify important business trends. Predictive analytics also identifies the means of communication preferred by customers. Enable agents with right tools, have the right set of people engaged over the communication platform customer prefers, save costs, keep customer happy and so much more through detailed predictive analytics.
* Performance analytics - Performance analytics provides an accurate picture of what is working and what isn't with respect to agents, teams, and strategies. Today many call centre analytics solutions offer online reporting and dashboard views of critical performance data, both real-time and historical, in context and take proactive steps.
The data collected by the contact centre is thus extremely precious and deploying the right set of tools to benefit from this information is a must. It builds, strengthens and leads the business in the right direction.