Championing networks in Africa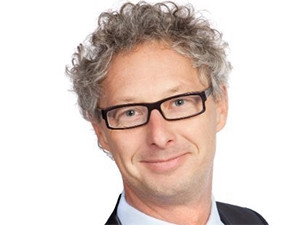 It is crucial to build networks that will not only be functional today but also into the future.
This was the word from Willem Hendrickx, president for Europe, Middle East and Africa at Alcatel Lucent.
Hendrickx was discussing how to create networks for Africa's ever-growing digital economy on the second day of AfricaCom 2015 taking place in Cape Town this week.
Part of this strategy should focus on building the capacity to support additional services, both for businesses and consumers.
When you consider the conversion that is happening between fixed and wireless and the conversion between IT and telecommunications - there is a lot of change happening in this space. He outlined his belief that we are on the brink of a total disruption within the network marketplace.
When one compares African operators with their European counterparts, African players are actually in a very good position because they don't have to adapt from legacy systems. "When you don't have old systems, it gives you a better opportunity to take advantage of innovation."
It may not be "sexy" but at the end of the day, the network is essential to make this all happen; be it machine-to-machine, connected cars, mobile devices, wearable tech or smart cities. "All of this needs a network that is reliable and capable." Given the sizable amount of data being generated, new networks must be high performance, low cost and personalised.
He cited cloud networks as the foundation to creating new digital value. Not only do successful cloud networks allow a business to better touch base with end-users but they also foster and promote growth in the enterprise space.
Hendrickx suggested cloud networks should become like electricity - where one can plug into the wall to access information and the general cloud infrastructure.
"If we think about all of the machines that need to be connected, we have no option but to be creating better networks. All of the technology is out there, we just have to use it."