Telkom shares: 'the market knows something'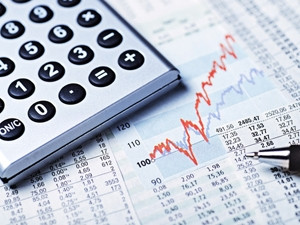 Telkom's stock has surged forward, gaining 151% year-on-year to a new five-year high - and about R20 shy of its all-time high in September 2007.
This has prompted analysts to suggest some investors may have insight into the fixed-line operator's prospects.
Telkom's share has ramped up from its May 2013 all-time low of R11.93, to its current value of R76.50, having hit a five-year high of R78.39 last week. At these levels, the company's market capitalisation is around R40 billion, while it values its assets - property, plant and equipment - at R24.5 billion.
Vestact analyst Sasha Naryshkine says the run in the value of the stock is because "the market is anticipating something". He notes Telkom previously failed to deliver operational improvements, as its net growth has come from non-operational items, but the market could be expecting this to change now.
Naryshkine notes there are also "deep value" investors who are always out for a bargain, but points out Telkom and Vodacom are now trading on about the same multiple, yet Vodacom offers more growth opportunities than the fixed-line incumbent. Telkom's current price is about R20 short of what it hit in September 2007, when it still owned half of Vodacom. "Where do you see the growth when you look at Telkom?"
Misplaced optimism
Absa Investments analyst Chris Gilmour says Telkom's "unbelievable" share price gain is a "bit of misplaced optimism" in its prospects, although the stock is not currently hugely expensive. He says, if the company achieves earnings growth, the stock price will be justified, but Telkom has an issue of credibility as it has spent "so many years doing the wrong things".
Naryshkine adds the share price could be ramping up because of market expectations that Telkom may reintroduce its dividend this year. Telkom has not paid shareholders out since 2012, preferring to rather conserve its cash reserves. It has, however, indicated this situation may reverse when it reports year-end figures around mid-June.
In its last set of numbers, for the six months to September, the operator recorded all but flat revenue, which only gained 1.6% to R13.3 billion, and its operating profit declined from R3 billion to R1.6 billion.
Gilmour says its results have yet to show operational improvements and the top line has not gained in recent years, although Naryshkine says Telkom's recent cost-cutting gives it more scope to do what it wants. Telkom has seen several hundred staff take voluntary retrenchment packages in recent years and has cut out extraneous expenses.
Naryshkine adds Telkom is also now benefitting from more favourable interconnect rates ? whereas in the past it used to pay more out than it got back ? which is a huge positive. In the interim period, it added R321 million to its profit line thanks to a change in the mobile termination rate regime.
Investment moves
Shareholders may also be anticipating government selling its almost 40% stake in Telkom as the state has indicated it will move out of non-core investments to help prop up Eskom, notes Naryshkine. He adds the sharp rise in the share price could also be because of Telkom's huge installed base, which would be costly and time-consuming to replicate and may be worth more to a company wanting to rapidly expand.
Earlier this month, Bloomberg, citing "people with knowledge of the matter", reported Telkom was looking at selling its tower network in a deal that could be worth as much as R11.3 billion and attract interest from tower operators such as IHS Holding and Helios Towers Africa.
Telkom communications head Jacqui O'Sullivan, while declining to comment on the speculative report, noted Telkom is still considering a range of options around its assets. Bloomberg also reported MTN may be a buyer for all of Telkom, although Naryshkine says these rumours have been swirling since before Vodacom was unbundled in 2009.
Gilmour notes one can never discount market knowledge, even though the JSE has very good controls, which could indicate a deal is in the offing. "It is fascinating it has moved like this, this fast. Is it confidence or a group of people who know something?"
Ovum analyst Richard Hurst notes the price may reflect the belief Telkom may woo an equity investor. He notes the gains indicate a positive sentiment around Telkom, but is concerned this positive view could overinflate and lead to a "mini bubble".