Turn cloud risks into opportunity: Lakha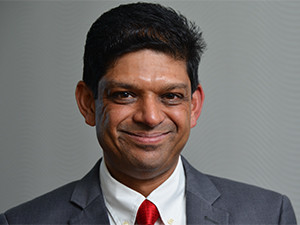 The current risks associated with rapid implementation of cloud services, is affording organisations the opportunity to re-assess and improve their own security services.
This is according to Darshan Lakha, Vodacom Group's chief technology security officer, speaking at the ITWeb Security Summit 2017, held today at Vodacom World, Midrand.
Lakha explains that although using cloud services has benefits such as faster time to market, improved ongoing support, as well as enhanced efficiency. It also has its fair share of risk involved.
He highlighted that matters such as loss of governance, and responsibility ambiguity, are some of the top risks associated with using a cloud-based service.
"Organisations need to have a pragmatic approach to implementing effective security services. The most feasible steps include ensuring there are effective governance, risk and compliance processes, and that there are clear privacy policies in place," he said.
"In addition, having regular audits of operational and business processes is crucial, as well as managing people, roles and identities."
Moreover, it's important to assess the security provisions for cloud applications and evaluate controls on physical infrastructure and facilities.
In terms of cloud providers, businesses should manage security terms in the cloud service agreements, and ensure they understand the security requirements of the exit process.