New emphasis on information security
The Performanta IT Security Forum will help security professionals secure management buy-in and budget for new security initiatives.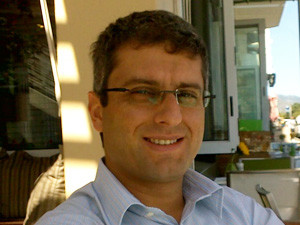 The recent spate of acquisitions in the information security market is an indication that the world's computing giants are seeing the growing importance of IT security, says Performanta Group CEO, Guy Golan.
Highlighting the $2.7 billion Cisco Systems acquisition of Sourcefire, and the IBM agreement to acquire Trusteer, Golan says he expects to see more consolidation in the market as major computing powers seek to grow their revenues on the back of growing demand for IT security.
This changing environment could have two major outcomes, says Golan. "On the one hand, when computing giants are underlining the importance of information security, the management and board levels of enterprises will take it more seriously. On the other hand, you may see more vendor lock-in in the sector, as computing giants bundle information security as a value-add with other products. As the middle tier is digested by giants, you will see the variety of solutions available in the market starting to diminish."
Golan believes management starting to see the value of information security would be a positive development. "For too long, there has been a disconnect between information security and business management. In recent years, enterprises in SA have even tended to downscale their IT security in favour of IT that generates business revenue. This is a mistake, in light of the growing threats worldwide."
Aiming to assist information security professionals to secure management buy-in and budget for new information security initiatives, Performanta will host an executive forum that gives them exposure to the full spectrum of information security challenges.
The workshop will present holistic views of various security challenges and address these from technology, architecture and value perspectives.
For more information about this event, click here.