Samsung S7 rumour round-up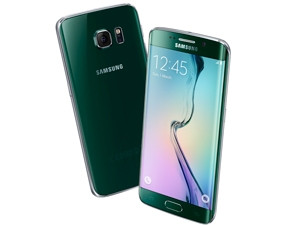 Samsung, has sent out invites for its next Unpacked Event, which will take place next Sunday - on the eve of Mobile World Congress, in Barcelona.
It is expected the latest flagship smartphones from the South Korean electronics company will be unveiled at this event. Following the successful launch of the S6 range last year, rumours and leaks say Samsung is planning to release two different versions of the device again: A 5.2-inch flat-screen version, and a 5.5-inch curved-screen version - called the 'Galaxy S7 Edge'.
This week, Samsung trademarked the term: 'Always on Display'. According to Android Authority, this means the company is planning to reveal a feature on the new smartphones that will make use of the S7's AMOLED display to provide information on weather, notifications, calendars and S Health data, while using little battery.
When the Samsung S6 was released, the company came under fire by consumers who were upset the smartphone did not have a removable battery or expandable memory space.
SamMobile, a blog known to have accurate information on all things Samsung, reported the new Edge smartphone will feature a 3 600mAh battery, according to a leaked FCC filing. The flat-screen version is said to have a 3 000mAh battery. Neither will be removable, but they will have larger capacities compared to the S6.
GSMArena reported the S7 smartphone will have microSD card slots, allowing users to store more on their smartphones.
Other rumours include the smartphones being waterproof, incorporating a 12-megapixel camera, and including a feature similar to the iPhone 6S's Live Photos.
In December, it was leaked that Samsung was planning an initial production run of about 5 million for the S7 smartphones, according to one of South Korea's Electronic Times sources. Samsung plans initially to make 3.3 million of the flat-screen devices and around 1.6 million of the curved-screen version, the report said.
When the Samsung S6 and S6 Edge entered SA in April last year, industry expectations were high, as it was the first time since the S3 that Samsung had completely overhauled the Galaxy design. Less than a month after launch, sales of the S6 and S6 Edge smartphones reached six million units globally, according to researcher Counterpoint.
A source told the Korea Times: "As the S6 and S6 Edge represented progress, the S7 will have improvements both in picture quality, performance and some other new features. But, because smartphones have already been commoditised, you don't need to spend more on a surface overhaul."
If the Samsung S7 and S7 Edge are launched next week, South African consumers can expect the smartphones to enter the market at a similar time to last year, in April.