Harnessing the power of social media analytics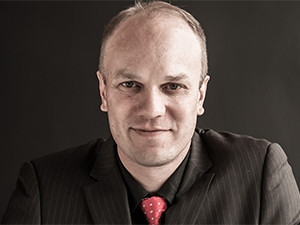 There is so much amazing data available to organisations in the social media sphere, but due to the scale and complexities of these conversations, a lot of businesses simply don't know where to start.
So said JP Kloppers, CEO of BrandsEye, adding that the main reason for this is the nature of conversations on social media. "Typically, social posts are full of sarcasm, slang, local vernacular and innuendo. When one adds in the difficulties around relevance when brand names can have multiple different meanings, there is a high probability that as a business you are acting on inaccurate data."
This is where a crowd-integrated approach supersedes commonly used methods of analysis, he says. "By combining the context to conversations that only people can provide, with artificial intelligence (AI), one can increase the accuracy of the data up to 97% - impossibly high when relying solely on AI."
According to Kloppers, there are three main points to consider when analysing social data. Firstly, you need to ask whether or not this relevant to your business or research. "A simple question, but one that a lot of analytic products struggle with. Let's use 'discovery' as an example. Does it refer to the insurer, the TV channel, the space shuttle or the action of discovering something."
The second, which he says is possibly the most complex, is sentiment measurement. "Is the mention positive, negative or neutral and who or what is the sentiment expressed towards? Only when you are sure you are relying on accurate sentiment scores, are you acting on the right conversations from the right people."
Finally, he cites topic analysis. "This offers an additional layer of insight to your data and can provide granular insight into the reasons why people are expressing sentiment. This will offer a clear indication of what sub-topics constitute both the positive and negative conversation themes. Are queuing times the most influential factor for customer churn or is it the slow load time of your app? Topic analysis offers easy prioritisation of areas of the business that will have the biggest impact on your bottom line."
Speaking of what businesses are doing wrong in light of social media analytics, it is Kloppers' opinion that they are not taking social media seriously. "The reason for this is probably the fact that they have not been able to look at it as an accurate representative sample of their customer base, even though it is probably their most valuable customer feedback tool."
He says this thought process generally sees social media being passed off as a mid-level marketing function with minimal resource allocation. "The problem with this approach is that without the appropriate resources, companies typically find themselves inundated with social noise and are not sure what to do with the data they have. This is where the value of a crowd integrated approach comes in as it ensures one is acting on relevant, sentiment driven data."
To do better, he says organisations should consider media analytics as critical business information that reaches far beyond the marketing department. "With this in mind you need a tool that provides you with accurate data you can trust. Don't think that computers can understand relevance, sentiment and topics based on human engagements - even the world's most advanced computers struggle with this."
Kloppers will be presenting on social media analytics at the ITWeb Business Intelligence Summit 2017, to be held at The Forum in Bryanston on 14 and 15 March.