Boost for home affairs modernisation plan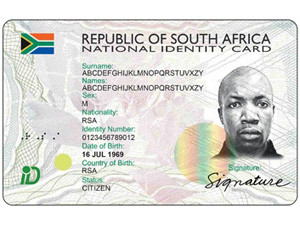 Budget 2015: The Department of Home Affairs, which is in the midst of a modernisation programme, will spend almost another R1 billion on a transversal IT management programme over the next three years.
This amount has become available through savings from other programmes, it notes in the Estimates of National Expenditure document released this afternoon to coincide with the annual budget speech.
Home affairs, which has been modernising its systems for about the last five years at a cost of R2.4 billion, says its information systems modernisation project (formerly Who Am I Online) will ultimately "provide an integrated IT platform for the automation of civic and immigration business processes".
This platform will simultaneously provide photographs, fingerprints, signatures, voice recordings, demographic information and scanned documents. Since rolling out the live capture part of the project in 2013, it has equipped 110 of its 403 offices with systems that eliminate the need for paperwork, a figure set to grow to 140 by the next month.
Cleaning up the national population register and automating the permits and asylum seekers system and the national identity system will be wrapped up over the next three years, it says.
However, the bulk of the spending for the project is on its computer services in the transversal IT management programme, for which it has made R956 million available for the project over the medium-term from additional allocations in previous budgets.
Through reprioritisation of funds, the project is allocated an additional R30 million over the medium-term for the implementation of the electronic documentation management system, a sub-component of the project which was not fully funded. The electronic documentation management system is for digitising paper-based records.
Increasing targets
At present, the department provides its services at more than 400 service points, including district and regional offices, and there are also about 400 health facilities that process birth registrations. It also has 117 mobile offices that connect by satellite from remote areas to its central systems.
"The department has a footprint strategy for opening new offices, making the best use of registration facilities at health facilities with maternity wards, scheduling mobile office deployment in rural areas, and managing the department's customer service call centre (to be converted into a contact centre)."
Over the next three years, in collaboration with the Department of Public Works, the department will build 14 new offices. It has also signed memorandums of understanding with First National Bank, Nedbank and Standard Bank to pilot a project that will see people able to apply for smart IDs at banks.
Home affairs aims to ensure registration at birth is the only entry point to the national population register by increasing the number of births registered within 30 calendar days from 750 000 in 2015/16 to 880 000 in 2017/18.
It also seeks to issue 90% of machine-readable passports through the new live capture process within 13 working days over the medium-term. For first issue of ID documents, this target is 90% within 54 days, and reissues should be done in 47 days.
Home affairs also wants to boost the issue of smart IDs, which need to get into the hands of 38 million South Africans, from 2.2 million a year in 2015/16 to five million a year by 2017/18.