New processes, new possibilities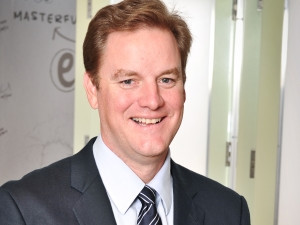 New technology presents unimaginable business opportunities and it would be foolish for businesses not to integrate these innovations into their processes.
This was the key outcome of a presentation by Craig Leppan, associate director of Ovations, at ITWeb's fifth annual BPM Summit yesterday. Leppan built his talk around some of the key business process management (BPM) trends that were highlighted during IBM's Impact conference, in Las Vegas, in April.
"Emerging technology requires a new class of business process system," he said. "The next wave of engagement means businesses have to embrace things like cloud and mobile to fully connect with their customers, and BPM has a big part to play here."
For Leppan, business cannot afford to ignore mobile, social, cloud and big data. "Mobile is, and will continue to be, huge for BPM, and although social BPM is not entirely here yet, it is coming. As is the big data wave, which will have significant implications within the BPM space."
According to Leppan, these developments require businesses to create open systems of interaction, allowing the business to better service its needs and the needs of its customers. He highlighted several guidelines to getting BPM right in the ever-changing business landscape.
"Mobile must come first," Leppan stressed, noting that mobile is a key means of engagement in SA. "Be prepared to reinvent your business process design, as this adds value to the customer and reduces the amount of time it takes to reach the customer," he said, adding that the mobile revolution has seen a shift from transaction to interaction.
Leppan also advised that businesses adopt a flexible and secure integration model. This will ensure the customer is able to enjoy a consistent business experience. "You need to get the design of your processes right so you can create good systems that will add value for customers."
By being insightful about business processes and creating an open architecture, businesses are able to boost their capabilities, he concluded. "Process is everywhere, and developing mature business processes allows for growth and enables business to do more with fewer people. Sound business process management and implementing decent systems really can change how a business is able to meet the needs of its customers."