Interesting finds at IFA 2016
Hundreds of thousands of people descended on the Messe in Berlin this weekend to experience the latest offerings in the tech world at Europe's largest consumer tech fair, IFA 2016.
There have been a number of announcements from larger players in the smartphone, wearable and home appliance categories. However, also on show are products from smaller companies that are working on more innovative and niche products.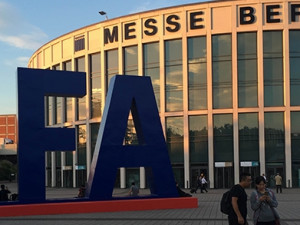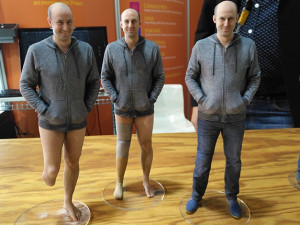 There are a number of 3D printing vendors at IFA, ranging from small commercial devices to large industrial machines.
Botspot says its machine can be used for frivolous purposes such as scanning a bride and groom for real-life cake-toppers, or scanning children every five years for life-like ornaments. There are also serious applications, like models for animation or scanning an amputee so that correct measurements can be taken for prosthetics.
The scan takes as long as it does to take a picture, one-hundredth of a second, meaning amputees do not have to stand in discomfort for very long.
Instant 360 photos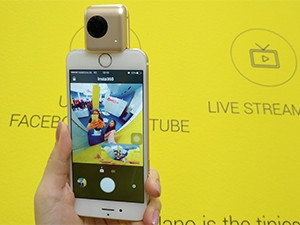 While virtual reality (VR) headsets are present at the show, the focus this year seems to be on creating VR content. With 360 cameras, users do not need a VR headset to view images, they simply click and drag the picture to change the viewing angle.
Shenzhen-based company Insta360 says its device is only compatible with iPhone at the moment. However, it can operate as a standalone camera as it has a slot for a memory card and has a battery life that will last up to 70 minutes of continuous shooting.
Simplified handsets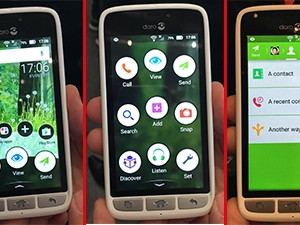 ]A number of new smartphones are showcased at IFA this year, especially ones aimed at the mid-range market. However, these devices are often too complicated for people who have not grown up with technology to understand.
This is where Swedish smartphone manufacturer and software company Doro comes in. It develops easy to use smartphones with step-by-step instructions so that older generations are not overwhelmed.
Personalised hearing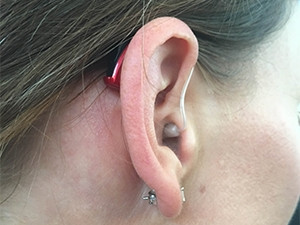 Wearables are a huge focus at IFA and go beyond fitness trackers and smartwatches, with a large amount in the health sector.
ReSound has developed a small, almost invisible hearing aid with smart capabilities. Users are able to stream music, phone calls, GPS directions and translation apps directly to the ReSound LiNX2.
They are also able to customise different hearing situations; for example, making the sound louder in busier places. If the aid is misplaced, users are able to locate it via the app.
Catch more for longer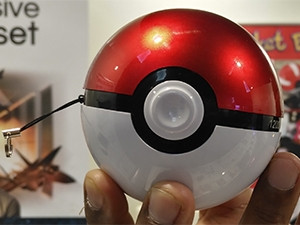 There are various smartphone accessories on display at IFA; some less serious than others. US-based company HyperShop stocks the Pocket Ball, a portable charger in the shape of a Pok'eball.
The company hopes to capitalise on the hype that surrounds the augmented reality smartphone game. The portable charger comes in two versions: the first with 6000mAh capacity and the second with 10 000mAh. Both have two USB ports, which means two smartphones can be charged at the same time.