Iamcooking.co.za facilitates home-cooked meals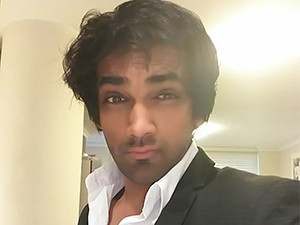 Iamcooking.co.za has introduced what it claims is the county's first online food marketplace platform.
According to the start-up, the site and app feature a variety of restaurants, chefs and home bakers who are readily available to prepare meals for customers based in certain parts of Gauteng and the Western Cape.
The search engine optimisation allows users to search by category for foods such as pastas, pizzas, burgers, roasted meals, beverages and more.
The start-up, registered under the same name as the site and app, is the brainchild of Hassen Kajee, CEO of iamcooking.co.za, and is wholly-owned by the entrepreneur.
"What sets iamcooking.co.za apart is the home-baked element. While well-known restaurants are showcased on the portal, everyone loves a good home-cooked meal. Iamcooking.co.za allows chefs, cooks and bakers to freshly prepare nutritional meals out of their kitchens to be ordered and delivered to your doorstep with just a search and a click," explains Kajee.
The restaurants listed on the site include Sexyfood, La Bottega, Evolution Caf'e, Superfoods SA and Banting on the Go. Listed restaurants and chefs are required to have the relevant health certificate or licence in order to be listed on the platform, he notes.
The platform also allows users to purchase a few grocery items, with products such as snacks and pet foods also available. A new addition coming soon to the platform, notes Kajee, is a built-in convenience function that will allow users to shop from their nearest convenience store online via iamcooking.co.za.
"We charge a 12% fee on all transactions and the business also makes money from deliveries and advertising on the platform. The business is also giving individuals the opportunity to own an iamcooking.co.za franchise in their specific areas, where they can profit from the value creation, and in turn their community will benefit as well," concludes Kajee.
The iamcooking.co.za mobile app is currently only available on Google Play.