BrandChat's Surkont appointed as TotalSend MD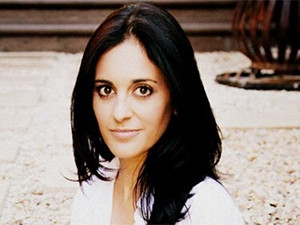 TotalSend has appointed Tracy Surkont as MD.
The local company is a growing provider of digital messaging services and solutions, specialising in transactional e-mail and SMS in enterprise and e-payments technology.
A BCom business management graduate from Unisa, Surkont is also the founding partner, shareholder and acting MD of BrandChat, a platform designed to allow customers and their businesses to interact with each other on a personal level through the integration of multiple messaging platforms, including WeChat, Facebook, Telegram and Kik.
BrandChat has appointed TotalSend as an expansion partner.
Surkont, who describes herself as a mobile industry innovation stalwart and a serial entrepreneur, explains that the role is well suited for her, given her experience within the wireless application service provider industry.
"My experience was built on telecoms product development and I have a fair amount of background in IP messaging, social media consulting and mobile start-ups. So I am very excited to be in a position to grow the company and lead the expansion plans."
Speaking on the role women play in ICT, Surkont says more needs to be done. "Women in ICT help bring that diversity of thought and work practices that the sector needs. It's been shown globally that diversity is the key to creativity. Our ICT sector won't be able to sustain its creative output with its current narrow skill set. It is pleasing to see this is a shared opinion between ICT incumbents and new entrants."
Surkont will be leading the team from the company's Cape Town headquarters and will be focusing on expanding into Africa, establishing new products and growing the company revenue.
"Due to our SMS platform offering global text message delivery with direct connectivity throughout Africa, an obvious focus area will be expansion into new territories [in Africa]. I will be growing the sales team so as to increase sales and we will also be considering adding new payment options that speak to the mobile consumer's increasing need for convenience, while we can already settle and acquire payments with all major banks."