Outrage mounts against 'draconian' law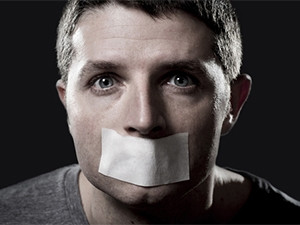 The local Internet community is waking up to pending "draconian" measures that are set to totally stifle freedom of speech online.
This comes as the deadline for comment on the Film and Publication Board's (FPB's) draft Online Regulation Policy looms, with just more than a month to go before submissions have to be in.
The FPB's draft policy aims to more effectively regulate and classify digital content in SA. However, this move has been criticised as an endeavour to censor the Internet and limit freedom of speech online.
The FPB, which falls under the Department of Communications, is proposing that everything that is published online - from news to blogs - within SA's borders must first go through an approval stage to ensure content does not contain child pornography, hate speech or racism.
This requirement, published in March, is now finally meeting with opposition from several bodies, including the Interactive Advertising Bureau South Africa (IAB), which says it has formally engaged with the board over "onerous and excessive" requirements.
The Right2Know (R2K) Campaign has also taken umbrage with the proposed policy, and is calling on the public to reject the FPB's proposals to "censor" the Internet in SA. "The FPB wants broadly defined powers to police everything published on the Internet - including blogs, personal Web sites and Facebook pages, which amounts to censorship and is a violation of freedom of expression."
Even the US-based Electronic Frontier Foundation has stepped into the fray, calling the proposals Africa's "worst" Internet censorship law. "It's as if the fabled prude Mrs Grundy had been brought forward from the 18th century, stumbled across hustler.com on her first excursion online, and promptly cobbled together a law to shut the Internet down. Yes, it's that bad."
Simply impossible
Adrian Schofield, ICT commentator, says the law is a combination of George Orwell's books Animal Farm and 1984, as its wide-sweeping effects are "dictatorial". "It goes to the paranoid mindset of policy-makers in government who do not understand the damage they do to the lives of South Africans by introducing extreme measures that ultimately cannot be enforced."
Schofield notes the board would require an immense amount of resources to vet everything people wish to post online and, even if it gets that right, the move would delay the relevance of anything that is published.
The policy, according to the IAB, does not address a large number of operational challenges the FPB will face in attempting to implement and enforce it against the backdrop of an increasingly digitally-enabled and -active population. "Anyone who publishes - or facilitates the publication of - content, be it Google, Apple and Facebook, South Africa's ISPs and news media, and even individual bloggers and small businesses operating from bedrooms and basements, stands to be caught in the FPB's wide net."
"We absolutely share some of the FPB's concerns relating to unfettered access of children to harmful and dangerous content on the Internet," says Andrew Allison, head of regulatory affairs at the IAB, "but we disagree with the manner in which the FPB is proposing to address this. The overwhelming majority of content disseminated via digital media is not harmful, and the mechanisms contained in the draft policy are unduly onerous and excessive."
Schofield questions what the risk to the greater population is that justifies such sweeping censorship measures. He says the policy would preclude freedom of speech online as well as curtail artistic expression. "It needs to be put back in the box it came out of and the lid sealed forever."
Such a policy, says Schofield, would take SA backwards at a time when it is attempting to create economic value and jobs.
Late starters
Despite the proposed curtailment of Internet freedom, South Africans are waking up late to a potentially new reality. R2K's online petition, as of this morning, only had 8 000 supporters, a fraction of the number of people who are able to surf the Internet locally.
Only yesterday did the IAB, which represents bodies such as Google, Vodacom and several media houses, make a statement about tackling the FPB. It was also only two weeks ago that the Association for Progressive Communications aired its outrage over the pending changes and noted the policy would also be open to abuse.
Schofield notes it takes a while for people to realise their liberties are about to be restricted and do something about it. He adds, as was proven with e-tolls, government will not be able to stop the tide of resentment should the law come into effect as people will simply ignore it.