Konica Minolta, Hyland Software partner on ECM solution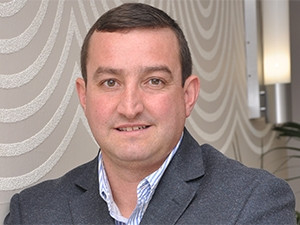 Konica Minolta SA, has partnered with Hyland Software to add OnBase, Hyland's enterprise content management (ECM) software, to its value-added solutions.
Konica Minolta SA, which focuses on production print solutions, says the partnership is aimed at extending its document and content management services, through the enhancement of its current core content management competencies with the integration OnBase.
OnBase is a single enterprise information content management platform which centralises important business content in one secure location, and then delivers the information to users whenever and wherever they may need it, adds Hyland Software. This strategic local alliance mirrors the US relationship between the two companies.
"As a business that has already assisted South African companies with document and content management for more than a decade, our agreement with Hyland will support Konica Minolta SA's long-term strategy to extend its solution platform with the inclusion of ECM," says Greg Griffith, business solutions product manager for Konica Minolta SA.
"ECM plays a vital role in helping companies to extract the content needed for improved decision-making. Gartner describes ECM as 'a process, which enables organisations to create, store, distribute, archive, edit, secure, analyse and manage content and documents through the most efficient and effective way," he explains.
The addition of a high value, feature rich ECM solution like OnBase, which is easily customisable and can be integrated into line of business applications, to its arsenal is a natural extension of Konica Minolta SA's existing strengths, Griffith explains.
"The partnership with a strong local company like Konica Minolta SA is an exciting development for Hyland in SA and one that makes complete sense for both companies," notes Monique Williams, country manager at Hyland Software SA. "OnBase's ability to capture and organise business content and integrate it with existing business systems and workflows complements Konica Minolta SA's business output management skills, delivering tremendous value to local companies and helping to provide them with new business insights."