Industry dives in to avert skills crisis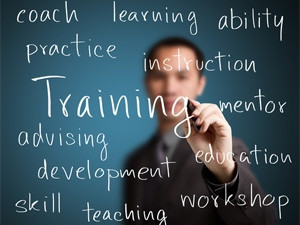 South African companies are increasingly taking ICT training into their own hands to address a shrinking skills pool as fewer learners enrol in mathematics and science.
Although the number of matriculants who passed maths and physical science increased last year, fewer students have taken up the subjects over the past three years, according to an analysis report outlining enrolment trends. It says 42% of the 700 000 matrics last year were enrolled for maths compared to 48% in 2010. Science student numbers also dropped from 38% of candidates in 2010 to 32% last year.
Outsourcing company EOH currently trains 1 100 young people in ICT skills, maths and soft skills as part of its annual Youth Job Creation Initiative.
Patrick Hijlkema, human capital executive at EOH, says: "Due to the quality of maths and science in schools, we often need to spend time to try bridge the gap between what is necessary to complete the ICT programme and their current level." He notes a joint effort by business and government could go a long way to improve support systems for the youth.
Commentators note the dearth of quality training also extends to tertiary institutions. Mario Matthee, national head of software quality assurance at DVT, says students coming out of university are unemployable in the trade, and the norm is currently two internships before someone is hired in IT.
Matthee notes the amount of useable and employable graduates is decreasing, an issue he says emanates from primary school. He says government schools lack capacity and qualified teachers; a situation that will lead to a meltdown in the IT sector in 10 to 20 years from now.
This is echoed by Madelise Grobler, MD of Bytes People Solutions, who notes students taken in by the company need bridging courses in maths and communication skills, while it also battles to fill some vacancies.
Focus on teaching
The Department of Basic Education (DBE) recently entered into a partnership with Belgium's Flemish Association for Development Cooperation and Technical Assistance (VVOB) to create a framework for teacher development which can be implemented across the country. Improved teaching of maths will also be prioritised as part of the deal, according to the DBE.
Government this week rejected a World Economic Forum (WEF) report ranking SA's quality of maths and science education as the worst in the world, slamming it as "not a credible or accurate reflection of the state of education in South Africa".
However, Graeme Bloch, visiting adjunct professor at University of Witwatersrand Public and Development Management School, says the WEF report should be seen as a wake-up call, while government should lead efforts to redress struggling performances for the subjects crucial to the ICT sector.
Basic education minister Angie Motshekga set up a task team to look into a strategy for maths, science and technology (MST) and its implementation, although she earlier acknowledged the department was unsure of the MST teacher shortage.
Stepping in
Companies continue to step up training efforts to fuel local ICT job growth. The Rockefeller Foundation has announced a $1 million grant in support of EOH's efforts to spur job creation in the ICT sector for SA's disadvantaged youth.
The grant will boost EOH's Youth Job Creation Initiative launched in 2012 to promote internship training programmes, mobilise companies to take advantage of government incentive schemes for job creation, and encourage business to invest more in SA, which will result in job creation.
Meanwhile, digital publishing start-up Snapplify has partnered with Pearson, Macmillan and Oxford University Press to offer a "free branded e-book store to all South African schools and institutions". According to Snapplify, the move aims to bypass logistical and cost challenges to accessing physical textbooks, while capitalising on SA's high cellphone penetration.
The free e-book store will provide students and teachers with a simple platform to purchase e-textbooks, enabling access to thousands of e-books from global academic publishers. Schools can then decide to either purchase these e-books on behalf of students, or the students can personally purchase them.