Navigating start-ups in Africa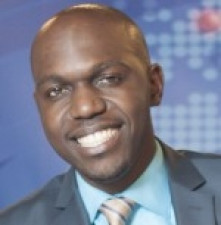 The first tech accelerator space in Africa - The Bandwidth Barn - was opened in Cape Town in 2000.
Now considered one of the leading ICT business incubators in the world, spaces like these look to create an environment that promotes and supports entrepreneurship and innovation.
Larry Madowo, online and technology editor at television broadcasting station, NTV Kenya, described the start-up culture in Africa as a "side hustle", which sees small business owners launching a new venture on the side in the hope they can one day quit their day jobs and undertake this endeavour full time.
Incubators like the Bandwidth Barn, and many others across the continent, aim to bring together these likeminded people and provide them with the capital, mentorship, space and resources to grow their ideas into something tangible, noted Madowo, speaking at AfricaCom 2015.
Not only are incubators the focal point for technology ecosystems, they also create and aggregate talent, provide funding and generate data that can be used by others in the future.
But there are some concerns the current nature of incubators is just not working, he said. These environments can be too stifling for the level of risk-taking and rebellious spirit that characterises many successful entrepreneurs.
It must also be acknowledged, said Madowo, that joining an incubator does not guarantee success; the nature of a start-up is that they are very prone to failure.
Ultimately, Madowo believes it is essential for the entrepreneurs of today to succeed so that they can provide support to the entrepreneurs of the future.