Finally, a national opt-out list
The National Consumer Commission hopes to have a national "do not contact" registry for direct marketing in place in four months.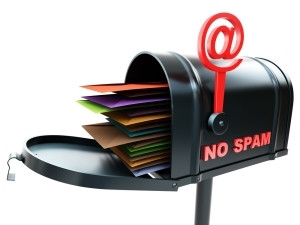 The National Consumer Commission (NCC) is finally moving forward to establish a nationwide opt-out registry for consumers who do not want to receive direct marketing.
The database, three years in the making, will allow consumers to pre-emptively block all forms of communication from direct marketers. However, the challenge will be making sure companies clean their direct marketing databases against the registry, says Direct Marketing Association of SA (DMASA) COO Alistair Tempest.
Only 375 000 consumers have signed up on SA's two currently known registries, run by the DMASA and TrustFabric, a small figure considering there are almost 14 million economically active citizens out of SA's total population of 51 million.
Second attempt
Ebrahim Mohamed, national consumer commissioner, says the NCC will soon issue a gazette seeking expressions of interest for the development of the national opt-out registry. Mohamed aims to have the registry in place by March, but concedes this may not be possible.
This is the NCC's second go at setting up the database. Mohamed says the registry will be outsourced, as the NCC does not have the funds, and the company that wins the contract will not be able to charge consumers, or the NCC, to handle it.
Mohamed says the winning bidder would have to come up with a model. The terms of reference for the database have not yet been drafted, he says.
Welcome news
TrustFabric CEO Joe Botha says a national registry will ensure more marketing lists are cleaned, as it will remove the need to check multiple sources, which will cut down on unwanted communication.
"I think it's good to have a national authoritative database that people can use to express their communication preferences. It would be nice to have a clear answer - no more grey areas to abuse."
TrustFabric says it is estimated that more than 200 million direct marketing calls and messages are generated each month. The Internet Service Providers' Association has estimated the cost of local e-mail-related direct marketing amounts to about R20 million a year in wasted time and traffic.
Tempest says thousands of companies will have to comply with the requirement to check their databases against the registry. Currently, 280 companies are registered as DMASA members, and 75 000 consumers have opted out of direct marketing through its database.
The registry will also benefit direct marketers, as they can use it to make sure they only contact those consumers who wish to receive communication, says Tempest.
Whose job is it anyway?
However, Tempest says the biggest issue will be to make sure companies check their direct marketing lists against the registry. He says, based on the DMASA's experience, many cannot even be located.
In addition, it will be tricky to set up the registry from scratch, in the proposed limited timeframe, as each medium, such as e-mail or post, must be catered for, and the system will have to be secure, Tempest says. According to Botha, if the NCC wants the registry operational by March, it will have to name the official operator very soon. "It can probably be done in 60 days, but it's a tight deadline for anybody who does not have existing technology or experience in the area."
Whoever runs the database will also have to work out how much to charge companies to clean a list, says Tempest. Currently, the DMASA does not charge its members for this service, which has seen it check 14 billion records in the past two years, he says.
Even if the DMASA had charged only a cent a record, it would have made a fortune in that time, quips Tempest. He cautions, though, that a charge may make companies think twice before putting a list through for cleaning.
What has yet to be made clear is if the successful bidder will have enforcement powers, says Elizabeth de Stadler, director at Novation Consulting. In addition, there will be two offices to deal with complaints - the regulator, yet to be established under the Protection of Personal Information Bill, and the NCC - and it is not clear which will deal with complaints, she says.
De Stadler expects a high level of complaints, because direct marketing is seen as invasive and makes people angry.
Mohamed says while the NCC still has to work out enforcement aspects, it will not hesitate to dish out harsh penalties if merited. He says the Act does provide for sanctions to be levied, which could be 10% of turnover, or R1 million.