Digital transformation still a bugbear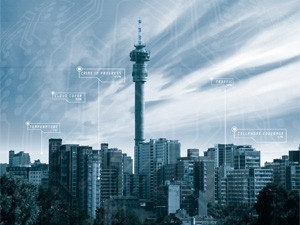 New research in the Dell Digital Transformation Index shows the majority of companies are desperately playing digital transformation catch-up.
Dell commissioned Vanson Bourne, an independent specialist in market research for the technology sector, to do the study. The company surveyed 4 000 business leaders, from mid-size to large enterprises, across 16 countries and 12 industries, and a Digital Transformation Index was created.
According to the survey, senior executives are uncertain about their companies' near future, with 80% in the early phases of their digital journey and nearly 50% trailing behind.
Beware the whippersnappers
One of the key findings was that 78% of businesses believe digital start-ups will pose a threat to their organisations, now or in the future.
Start-ups are seen as threats because of their ability to leap-frog legacy infrastructure and begin with a digital-first approach, whereas established companies have to adapt to a new way of doing business.
Nearly 50% of business leaders fear digital start-ups will make their firms obsolete within three to five years.
Digital technologies and the Internet of things (IOT) were found to be the top two disrupters of industries in the last three years. Businesses are also uncertain (48%) what their industry will look like in the next three years.
"So far, the fourth industrial revolution has proved as ruthless as its predecessors. If companies can't keep up, they will fall behind ... or worse. The 'delay until another day' approach simply won't work," says Jeremy Burton, CMO for Dell Technologies.
All or nothing
In 2015, business leaders agreed on a core set of digital attributes businesses must embrace to succeed over the course of the next decade. They were: to innovate in agile ways, predictively spot new opportunities, demonstrate transparency and trust, deliver unique and personalised experiences, and be always on, operating in real-time.
According to last year's research, only 4% of businesses executed all of these attributes well and company-wide. This year, the figure climbed to 7%.
The survey shows some companies are doing well in some attributes, while other aspects are digitally behind. Over 70% of business leaders say digital transformation could be more widespread within their companies.
The survey showed around six in 10 companies are unable to meet customers' top digital demands, such as better security and 24/7 faster access to services and information.
"These are imperatives for success in a digital age. Failing to deliver in such a highly contested marketplace could trigger the beginning of a digital crisis," says Burton.
When asked how companies planned to improve their digital standing, 73% said they need to prioritise a centralised technology strategy for their business, 66% are planning to invest in IT infrastructure and digital skills leadership, and 72% are expanding their software development capabilities.
The top planned IT investments over the next three years are converged infrastructure, ultra-high-performance technologies, big data processing, and IOT technologies.
Other ways businesses plan to transform is by partnering with a start-up or by spinning-off a separate organisation to focus on innovation.